Explore A Colonial-Era Fort & More In Ticonderoga, NY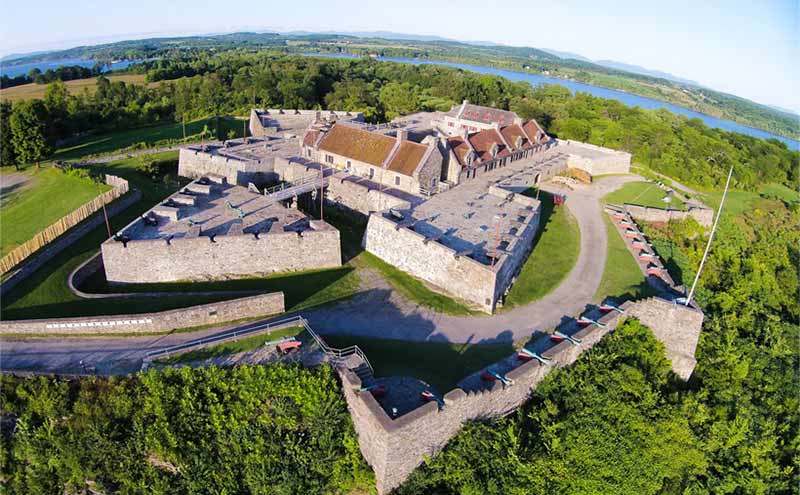 Ticonderoga lies in the heart of the Champlain Valley, and is a treasure trove of the past. Steep yourself in the history of the French and Indian War at Fort Ticonderoga, and the adventures of Ethan Allen and the Green Mountain Boys.
Ticonderoga combines an old-town atmosphere with present-day progress in the village on the Falls. Feel the boisterous roar of the whitewater LaChute River as it thunders over the village dam. Stroll or bike along the winding pathways of Bicentennial Park. If you prefer, simply sit on the village green and close your eyes.
The shores of Lake Champlain and Lake George provide abundant opportunities for four-season outdoor recreation. There are numerous lakes, ponds and streams to paddle and fish, as well as endless forested trails to hike. Drink in the incredible scenery as you ride along the Champlain Bikeway. Enjoy boating, swimming, and camping as the sun descends gently behind the mountains. And when winter prevails, ice fishing and cross-country skiing are favored activities.
With a scenic and bustling environment, Ticonderoga is a lively Adirondack crossroads. Just south of Ticonderoga, the town of Putnam is settled in the mountainous space separating Lake George and the southern tip of Lake Champlain. Gull Bay Public Beach on Lake George provides fun for boaters and swimmers.
This landscape of rolling pastures fringed with rugged mountains provides a distinctly pastoral, old-world feeling. Putnam is a glimpse into the rural life of early America, a serene and peaceful setting that offers quietude and an idyllic natural beauty.