Impress Your Valentine With a Fireside Dinner at One of These 10 Upstate NY Restaurants
Find Restaurants With Fireplaces in the Adirondacks & Lake George Region
Nothing says Valentine's Day like a romantic fireside dinner! We've rounded up some of our favorite restaurants in the Adirondacks and Lake George areas that feature fireplaces. And, we've listed some just outside the Adirondacks in the Capital Region as well, so you can venture out and try something new.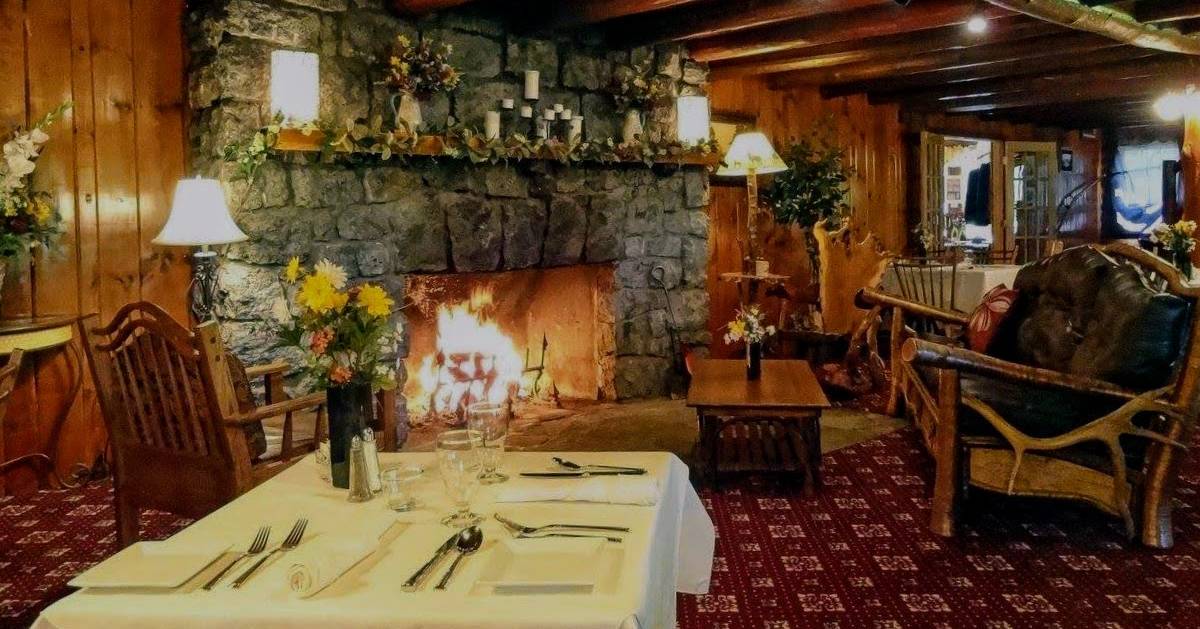 Keep the romance going by spending the evening at this welcoming hotel and resort!
A romantic dining experience awaits you at the Log House Restaurant and Pub, located inside Garnet Hill Lodge in North River. The restaurant features a fireplace and provides wonderful views of the surrounding Adirondack mountains and Thirteenth Lake.
Sticks & Stones (Schroon Lake, NY)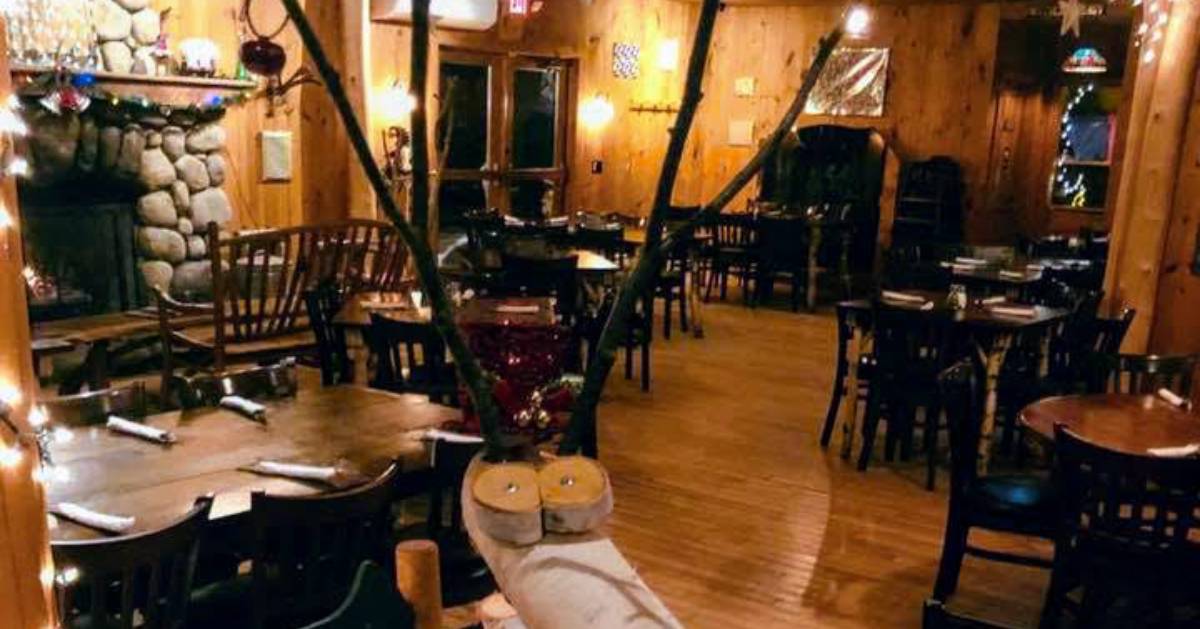 Sticks & Stones not only has a fireplace, but a wood-burning oven as well. Photo provided.
Rustic decor, a stone fireplace, craft beer, and handcrafted cocktails: it must be Valentine's Day in the Adirondacks! Bring your favorite person to Sticks & Stones in Schroon Lake for an elegant yet causual Valentine's Day meal - they're known for their Neapolitan-style pizza.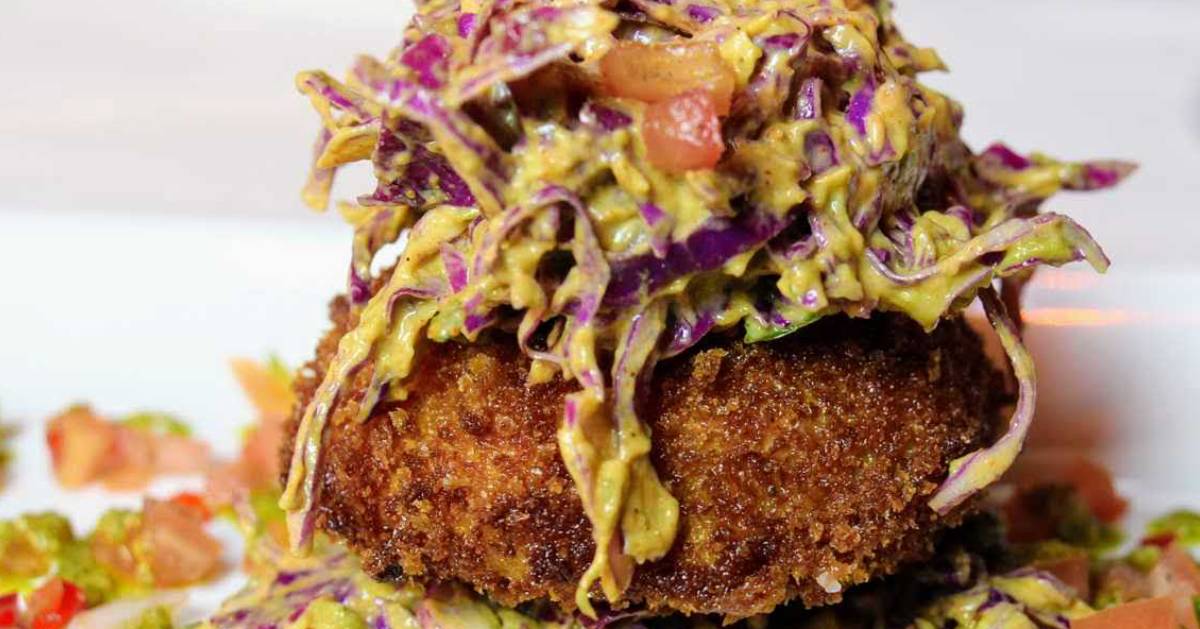 Bistro LeRoux is renowned for their incredible cuisine - this is the place for foodie couples!
Reserve a table at Bistro LeRoux in Lake George for a warm, cozy, and romantic dining experience to write home about. The Culture Room displays artwork from around the world and offers fireside meals in an intimate setting.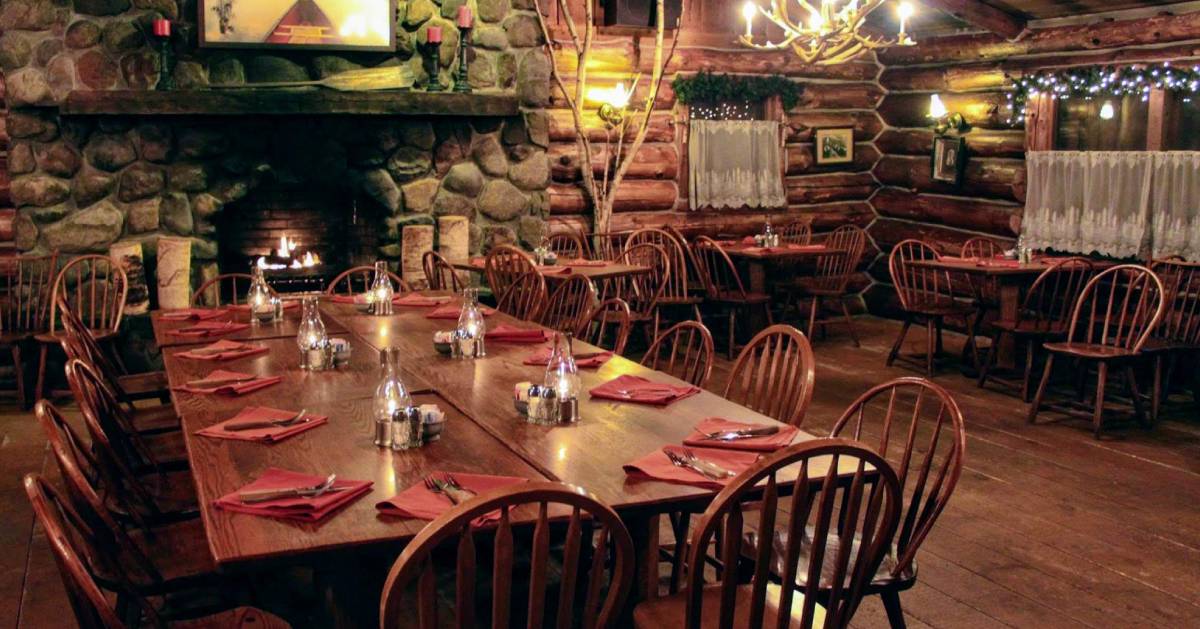 Wood plank floors, pine cut logs, and the smell of sizzling steak greet you at the Log Jam.
Enjoy a comfortable evening by the fire at this down-to-earth Lake George restaurant, located near the Lake George Outlets. A favorite among tourists and locals, the rustic decor and fireplace at the Log Jam combine to make an inviting, romantic atmosphere.
Check Out These Cozy Restaurants Just Outside the Adirondacks
Anvil Inn (Fort Edward, NY)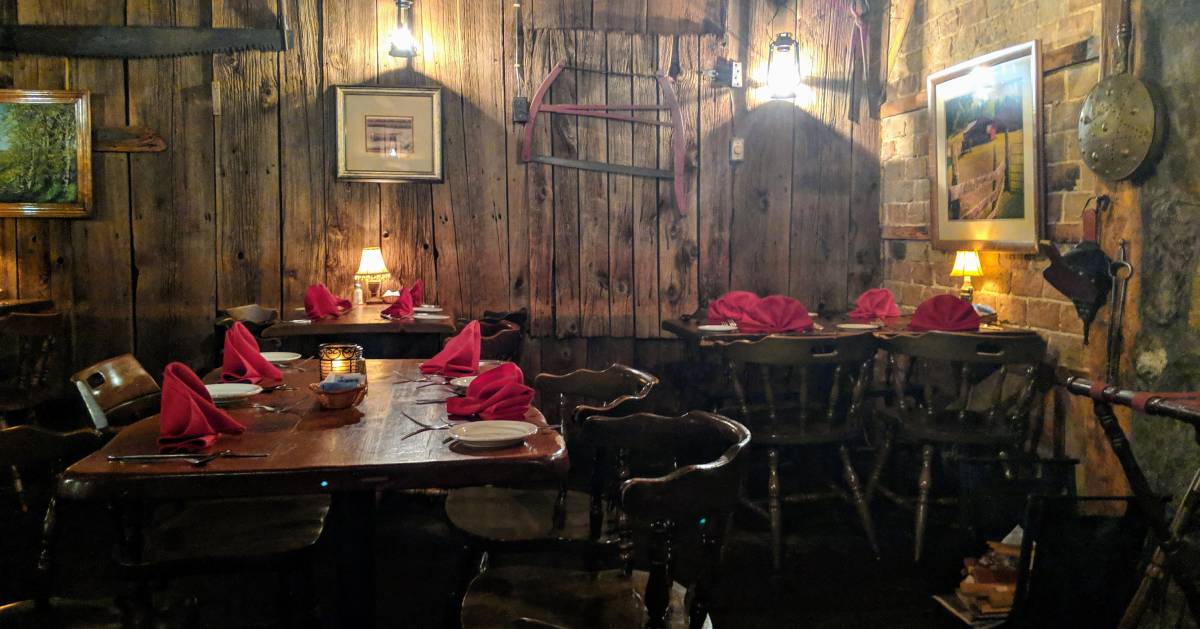 The Anvil Inn was originally a blacksmith shop in the 1840s and is steeped in history.
Get ready for a memorable evening in this historic Fort Edward inn with a fabulous dinner by the fire with your significant other (and make sure you don't miss out on their famous cranberry bread pudding)!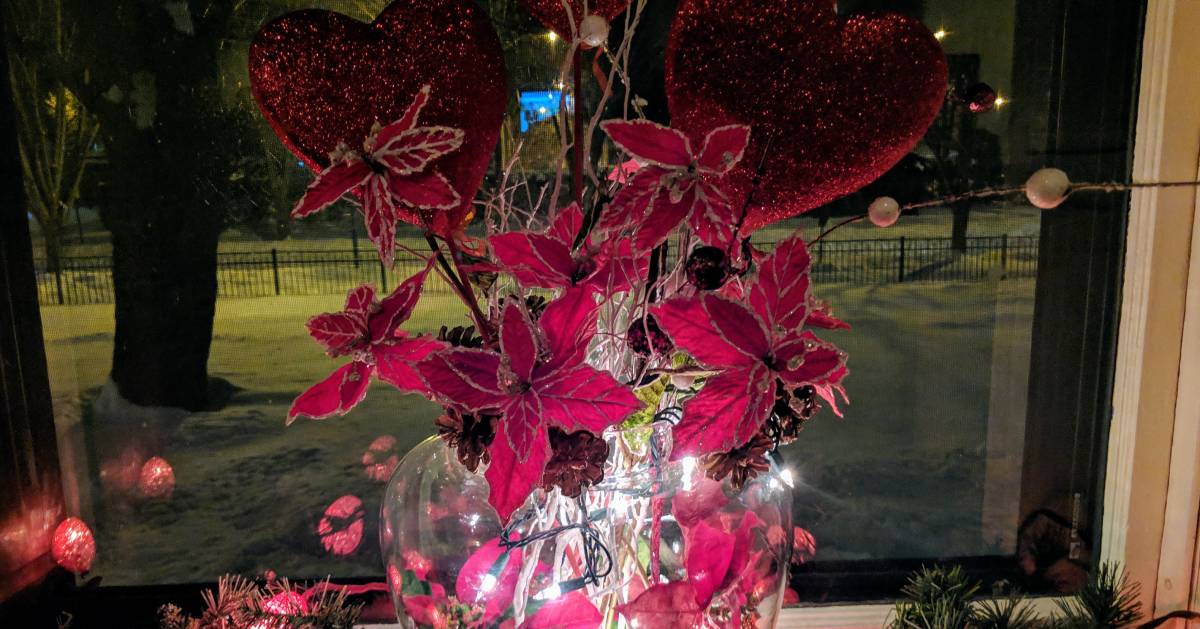 A Valentine's Day display in the restaurant adds a little something special to the experience.
Conveniently situated in downtown Glens Falls, Morgan & Co. Restaurant offers a wide array of delicious comfort food in a cozy setting. Their dining room has a fireplace that will keep you warm and create a romantic ambience.
Head to the Capital Region to Discover a New Favorite Dining Spot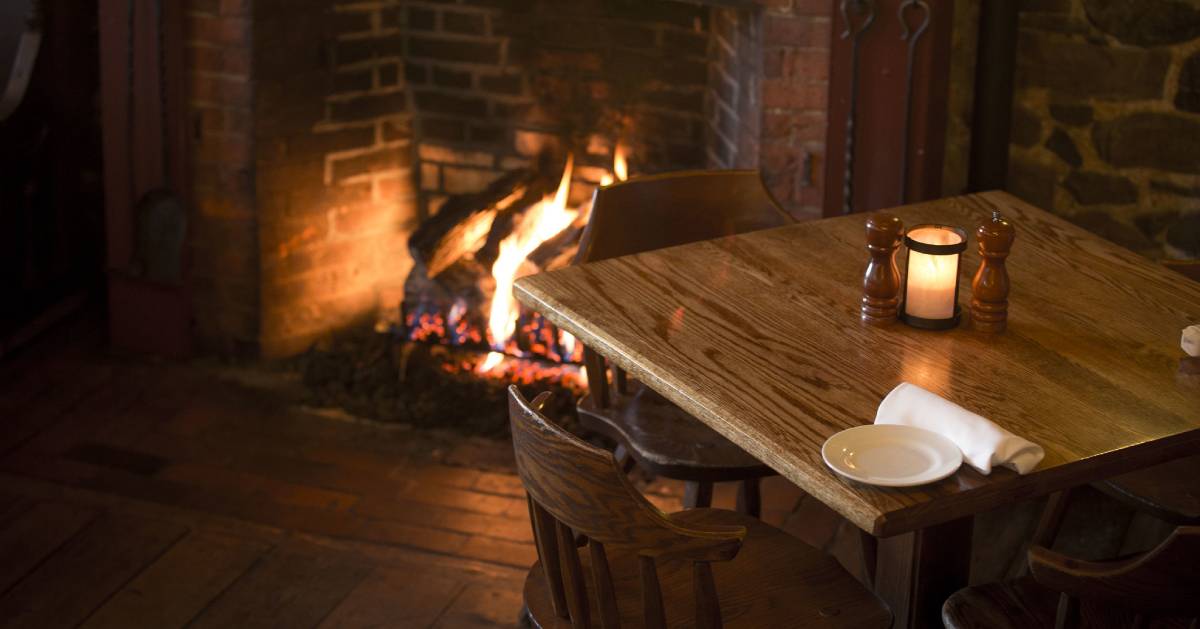 Enjoy a hearty meal in this charming Saratoga tavern.
Located in an old stone building in Saratoga Springs, the Olde Bryan Inn is one of the best choices for a fireside dinner inside a romantic and comfortable restaurant. And, it's just a short walk away from the heart of downtown Saratoga.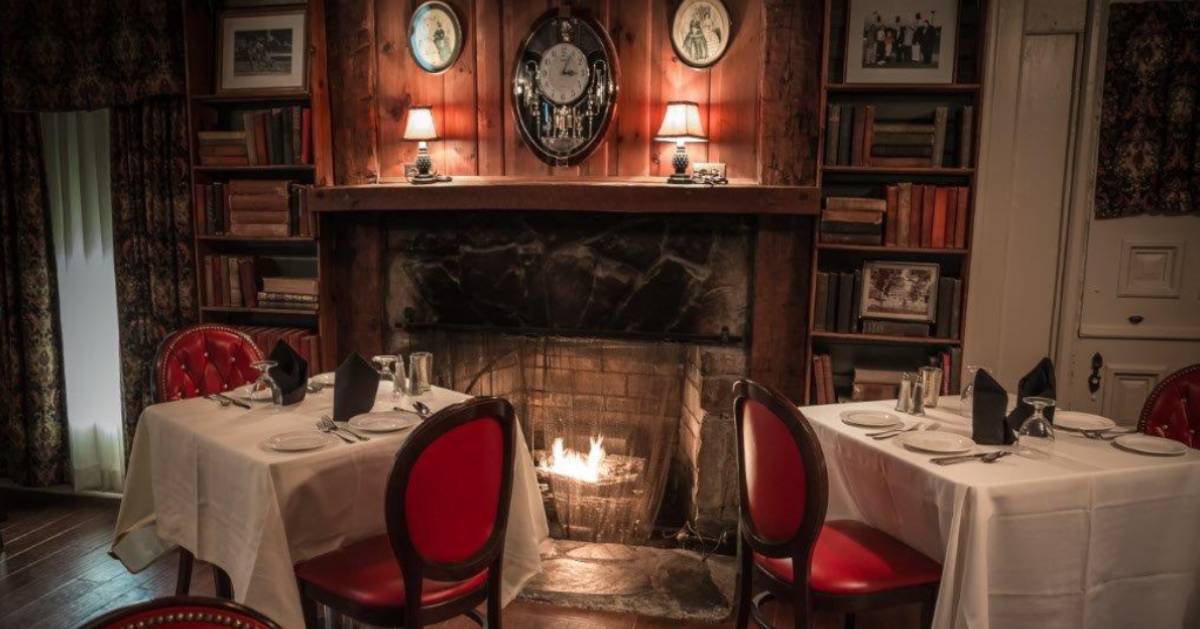 There are four dining rooms with fieldstone fireplaces at The Wishing Well!
Make your reservation for a romantic dinner at The Wishing Well in Gansevoort! Experience an evening of exquisite food and drinks amidst a sumptuous atmosphere. Guests love their fresh seafood and grilled steak.
Bacchus Wood-Fired (Troy, NY)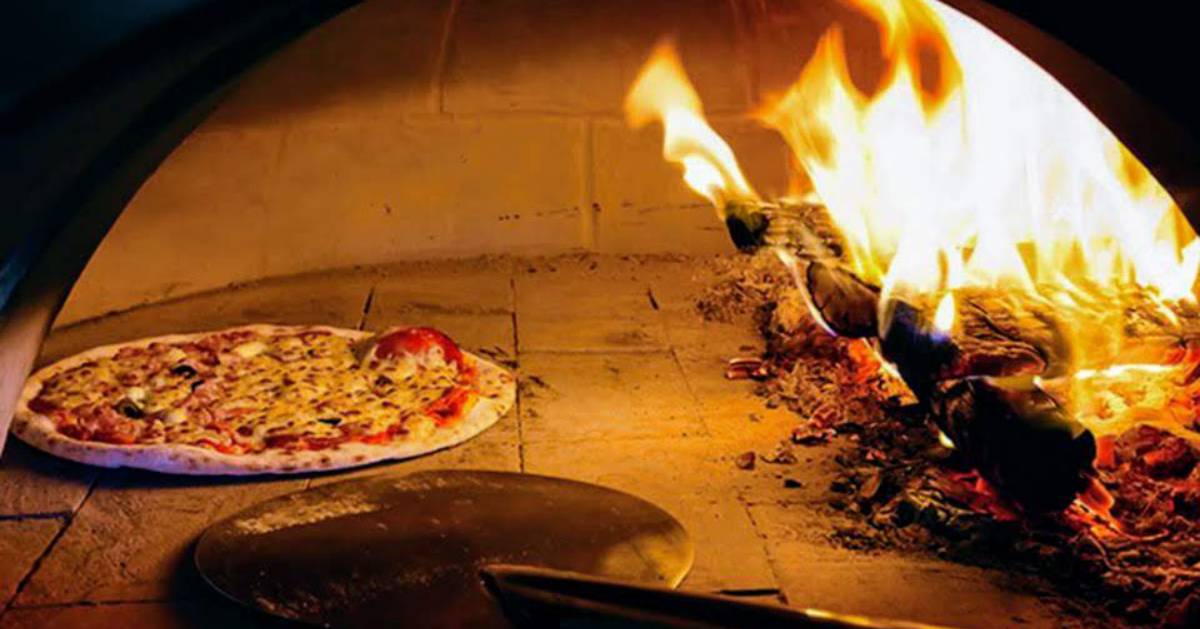 Although not a traditional fireplace, you'll love the wood-fired pizza oven at this Troy restaurant!
Pizza-and-beer-loving couples should head to Bacchus Wood-Fired in Troy. This hidden gem is tucked away in a basement across from the Troy Savings Bank Music Hall. There's a large and ornate wood-fired pizza oven that keeps the room warm, the pizza is incredible, and they offer ever-changing selection of craft beers.
The Century House (Latham, NY)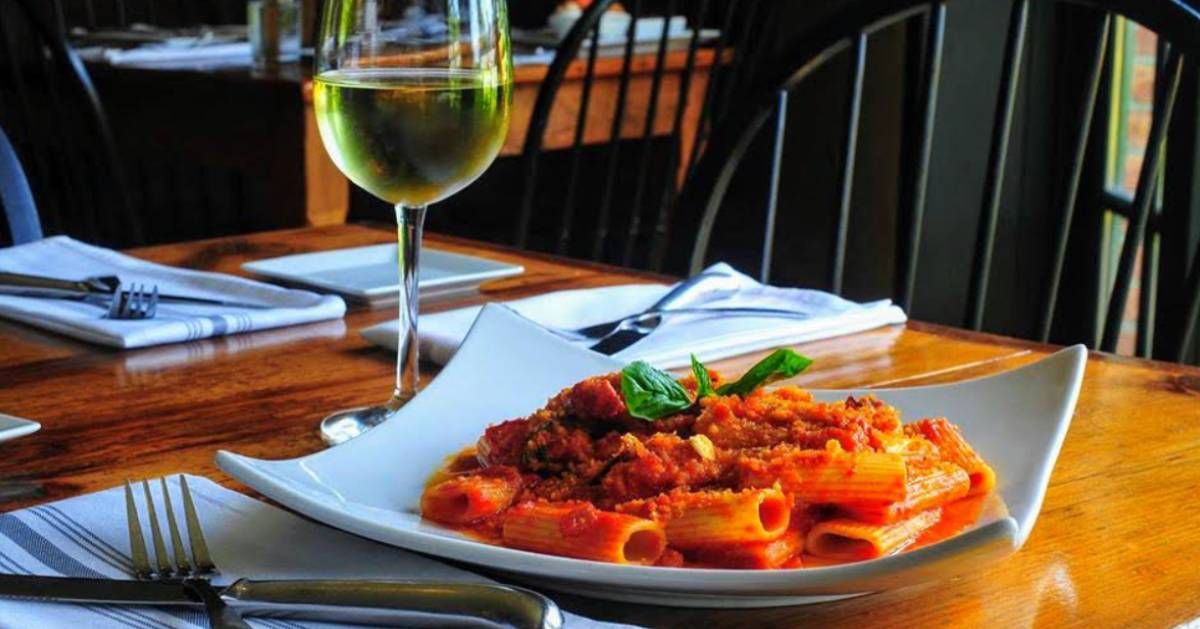 Get a room at The Century House to make a night of it at this family-owned and operated hotel and restaurant.
The main dining room at The Century House in Latham is the perfect place for fireside dining. Any entree can be enhanced with add-ons like lobster mac n cheese, creamed corn, or scallops. Dine your way as you enjoy the cozy ambience!
Have you picked your dining spot yet? Don't forget to call for reservations, and happy Valentine's Day!