Enjoy a Romantic Fireside Dinner at These 11 Upstate NY Restaurants
Get cozy with your Valentine at these fireside restaurants! Nothing says Valentine's Day quite like a romantic dinner for two by the fire. Reserve your table at one of these intimate restaurants in the Adirondacks, Glens Falls, Saratoga Springs, and the Capital Region for a romantic dinner you and your sweetheart will treasure forever.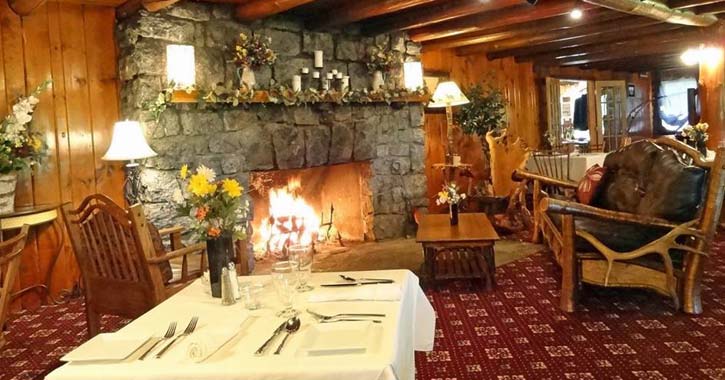 A romantic dining experience awaits you at the Log House Restaurant and Pub, located inside Garnet Hill Lodge in North River. The restaurant features a fireplace and provides wonderful views of the surrounding Adirondack mountains and Thirteenth Lake.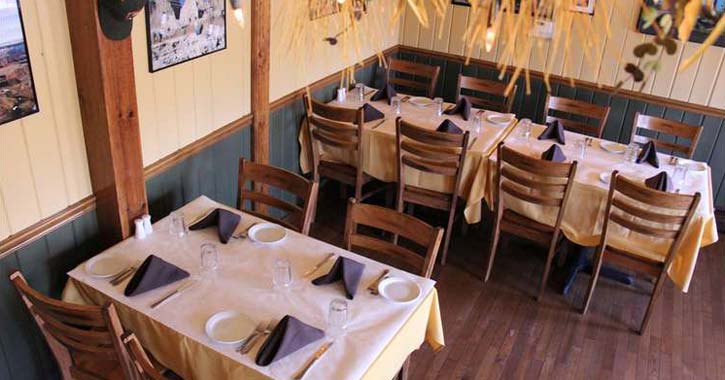 Reserve a table at Bistro LeRoux in Lake George for a very warm, cozy, and romantic dining experience. The Culture Room displays artwork from around the world and offers fireside meals in an intimate setting.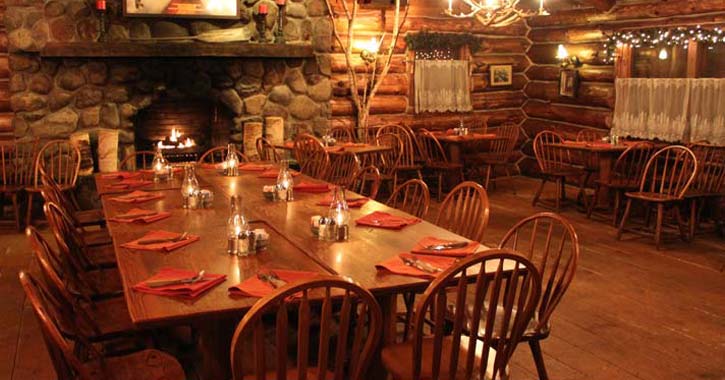 Enjoy a comfortable evening by the fire at this down-to-earth Lake George restaurant, located near the Lake George Outlets. A favorite among tourists and locals, the rustic decor and fireplace at the Log Jam combine to make a truly romantic setting.
Anvil Inn (Fort Edward, NY)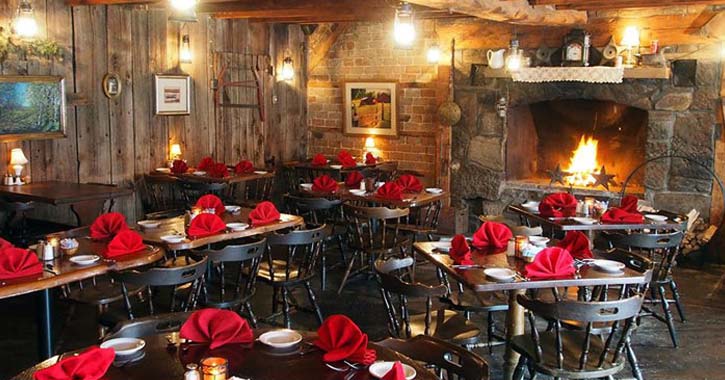 Get ready for a memorable evening in this historic Fort Edward inn with a fabulous dinner by the fire with your significant other (and make sure you don't miss out on their famous cranberry bread pudding)!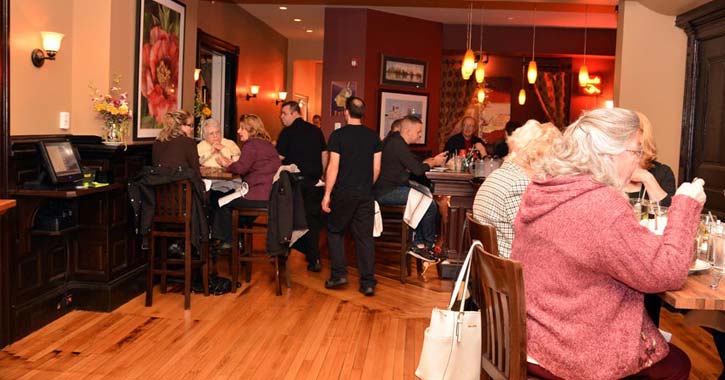 Conveniently situated in downtown Glens Falls, Morgan & Co. Restaurant offers a wide array of delicious comfort food in a cozy setting. Their dining room has a fireplace that will keep you warm and create a romantic ambience.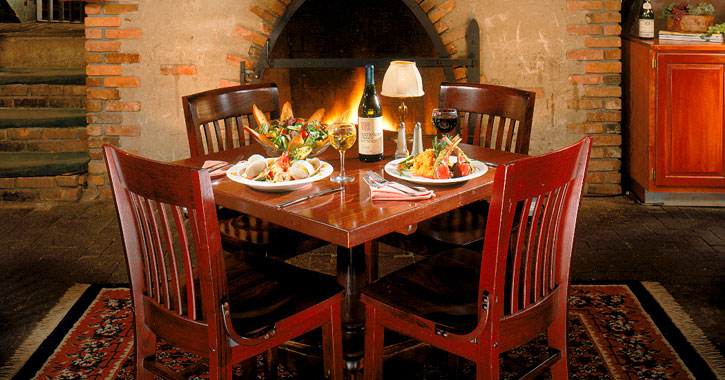 As one of of Saratoga Springs' most beloved restaurants, your significant other will love spending an evening sipping wine and sampling a world-class menu at Longfellows.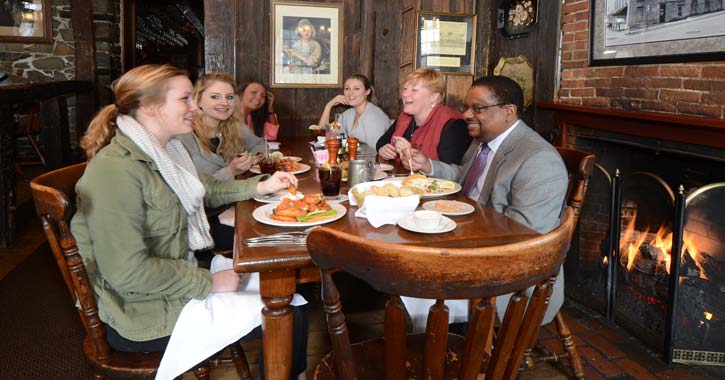 Located in an old stone building in Saratoga Springs, the Olde Bryan Inn is one of the best choices for a fireside dinner inside a romantic and comfortable restaurant. It's just a short walk away from the heart of downtown Saratoga.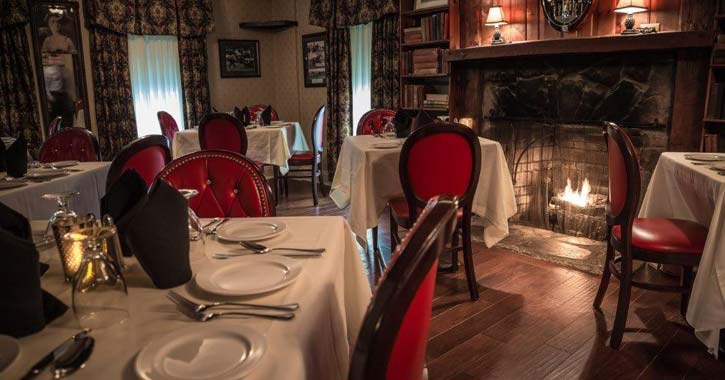 Make your reservation for a romantic dinner at The Wishing Well in Gansevoort! Experience an evening of exquisite food and drinks amidst a sumptuous atmosphere.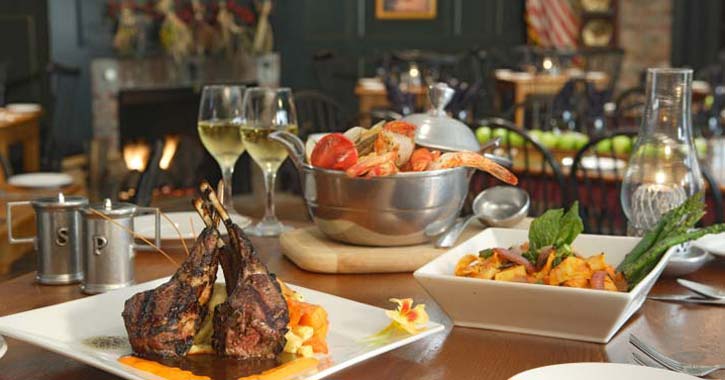 The main dining room at The Century House in Latham is the perfect place in Upstate NY for fireside dining. Featuring a menu of traditional fare with a modern twist, you'll enjoy great food right by the fireplace at this restaurant.
Bacchus Wood-Fired (Troy, NY)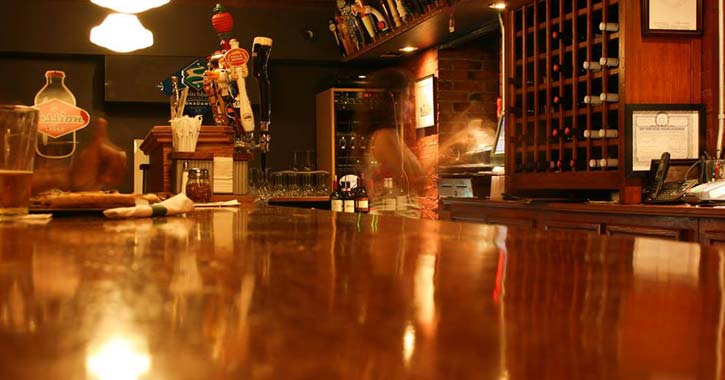 For a more relaxed but still romantic meal by the fire, we recommend Bacchus Wood-Fired in Troy. This local restaurant has a large and ornate wood-fired pizza oven that keeps the room warm and cozy.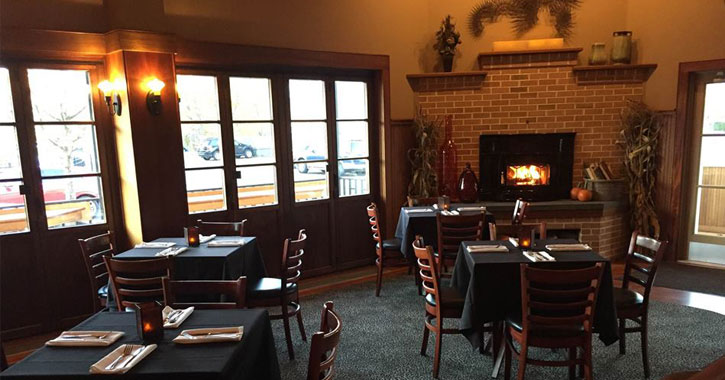 Classic Italian fare meets modern American cuisine at this Albany restaurant. Cuddle up with your sweetheart and a bottle of red by Restaurant Navona's dining room fireplace.