The Holidays May Be Over but Festive & Fun Events Are Not!
Find Info for 2024 Winter Carnivals & Festivals in the Adirondacks
Winter is a magical time in the Adirondacks when communities come together to celebrate all that the region has to offer! Below, you'll find a list of the many winter carnivals and festivals that take place each winter. Most include competitions, games, food, fireworks, and family-friendly fun!
Please note, we're continuing to update this page as details are announced.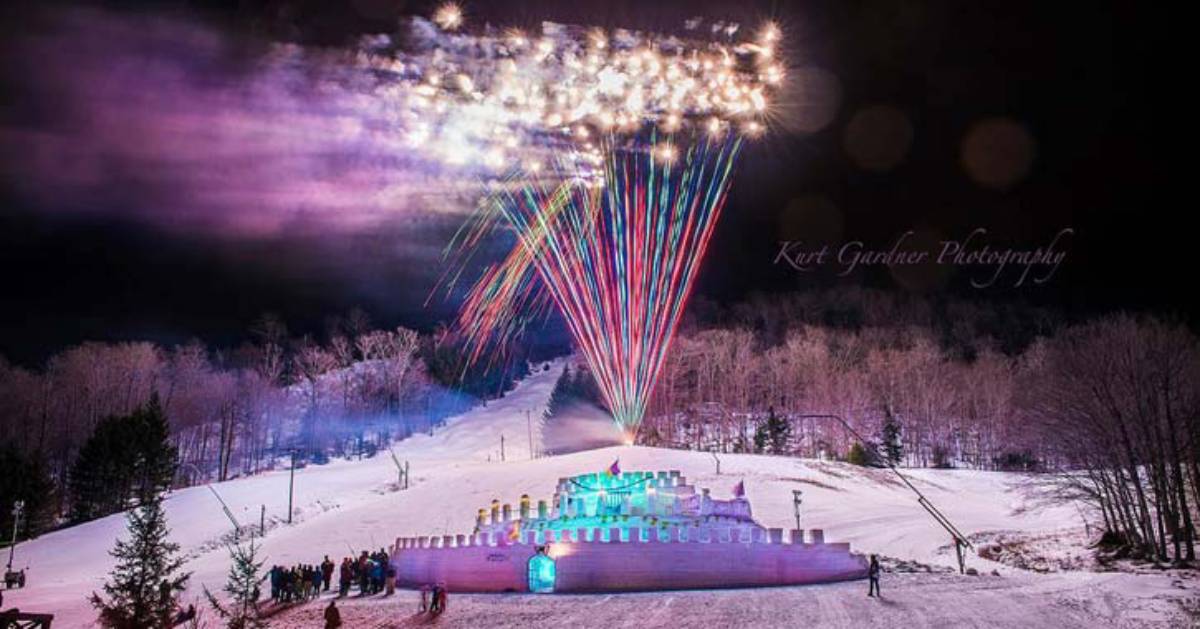 When: Stay tuned for 2024 date! (typically mid-January)
Where: Mt. Sabattis, Geiger Arena, Long Lake
Highlights: Cardboard Sled Races, Mena's Caber Toss, Ladies Frying Pan Toss, Fireworks
When: Stay tuned for 2024 dates! (typically early to mid-February)
Where: Saranac Lake
Highlights: Ice Palace, Gala Parade, Fireworks
When: Stay tuned for 2024 date! (typically mid-February)
Where: McCauley Mountain, Old Forge
Highlights: Olympic Parade, Snowflake Derby, Daredevil Jumpers, Cardboard Sled Race, Snow Sculpture Contest, Fireworks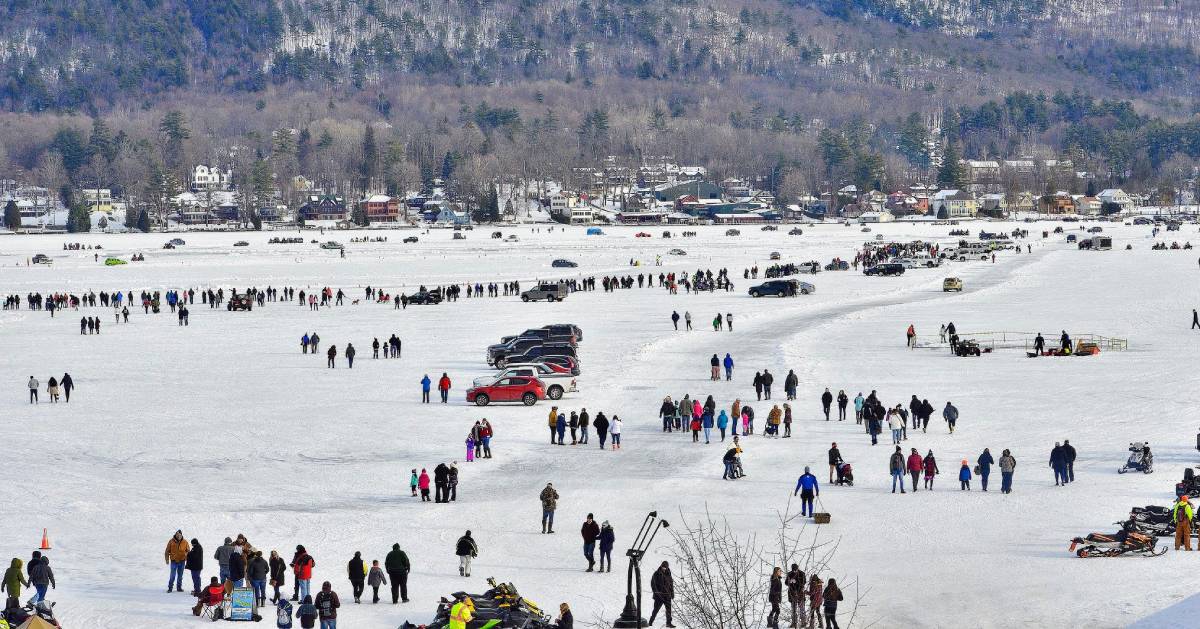 Photo credit: Charles Henry Eldridge
When: Every Weekend in February
Where: Lake George Village
Highlights: Parade, Outhouse Races, Sanctioned Car Races, Cook-Offs, Fireworks
When: Stay tuned for 2024 dates!
Where: Indian Lake
Highlights: Snowmobile Tours & Races, Torch Run, Fireworks
When: Stay tuned for 2024 dates! (typically mid-February)
Where: Raquette Lake
Highlights: Ladies Frying Pan Toss, Golf on the Lake, Fireworks
When: (stay tuned for 2024 dates - traditionally held on President's Day Weekend)
Where: Clifton-Fine Region
Highlights: Snow Croquet, Snow Labyrinth, Snowshoeing
When: Stay tuned for 2024 date! (typically mid-February)
Where: Ice in front of Jimbo's Club at the Point, NY-8, Brant Lake
Highlights: Hockey Shootout, Human Fooseball, Curling
When: Stay tuned for 2024 dates!
Where: Saranac Lake, NY
Highlights: Snowshoeing
When: Stay tuned for 2024 date! (typically end of February)
Where: Inlet, NY
Highlights: Cardboard Sled Race, Outhouse Races, Kids Snowmobile Races, Fireworks
When: Stay tuned for 2024 date! (typically early March)
Where: Ticonderoga Armory, Ticonderoga, NY
Highlights: Snowmobile Rides, Broom Ball, Snow Painting
When: Stay tuned for 2024 date!
Where: Lake Placid
Highlights: Skiing & Racing, Celebration BBQ, Awards
« Back to Annual Winter Events