Find an Adirondack Snowmobile Club & Hit the Trails
Sponsored by:
Enjoy A Relaxing & Adventurous Winter Getaway
Garnet Hill Lodge is a special place that offers options for both activity and rest. Spend the day exploring the expansive cross-country ski and snowshoe trail network, then retreat to the cozy Log House to warm up by the fire. Learn More »
Looking for someone to go snowmobiling with? How about a whole group of people? Many counties in and around the Adirondack Park have snowmobile clubs located in the area. Once you become a member of one, you can stay updated on local trail conditions, get involved in trail maintenance, and enjoy riding with fellow members.
Below we've compiled a list of many snowmobile clubs located in the Adirondacks or a short distance away. Discover a club in your area, get contact information, and go riding this snowy season.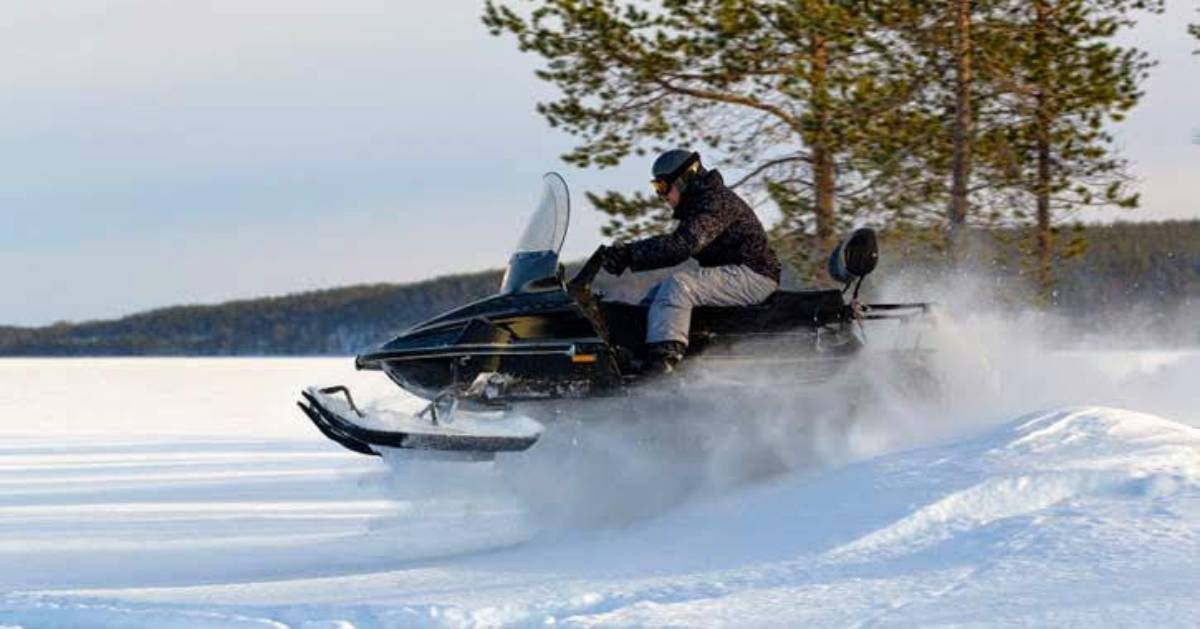 Find Snowmobile Clubs & Organizations by Region
Jump To:
Essex County
Adirondack Trail Riders Snowmobile Club
Location: Ticonderoga
518.585.6102
adirondacktrailriders@hotmail.com
Schroon Lake/North Hudson Snowmobile Club
Schroon Lake
518.681.0341
info@schroonlakesnowmobiling.com
Location: Lake Placid
518.523.6400

vendor@roadrunner.com
Location: Minerva
518.251.3200
david@morningsidecamps.com
Location: Moriah
518.546.8267
jaboyea25@gmail.com
Mountain Lakers Snowmobile Club
Location: Westport
518.962.8733
manonc@westelcom.com
Location: Newcomb
518.524.3818
nsc685@yahoo.com
Franklin County
Location: Lake Clear
518.524.1188
franklinsnowmobilers@gmail.com
Location: Lake Clear
518.524.6020
bkdconstruction@yahoo.com
Tupper Lake Snowmobile Club Inc
Location: Tupper Lake
518.359.9747
oldskidoo2@yahoo.com
Location: Brushton
315.420.8216
jradar1@hotmail.com
Fulton County
Southern Adirondack Snowmobile Club, Inc
Location: Mayfield
518.545.6683
sasnowmobilers@frontier.com
Location: Fonda
518.829.7405
fulmontsnowtravelers@gmail.com
Hamilton County
Location: Wells
518.924.4007
jdstuart@frontiernet.net
Dedicated Residents to Area Grooming (DRAG)
Location: Speculator
518.548.7368
dragofspeculator@gmail.com
Pleasant Riders Snowmobilers Club
Location: Speculator
518.548.4736
pleasantriders@yahoo.com
Location: Indian Lake
201.819.0362
lascala@optonline.net
Inlet Barnstormers Snowmobile Club
Location: Inlet
315.369.2664
inletbarnstormerssnowclub@gmail.com
Herkimer County
Beaver River Association of Snowmobilers and Skiers (BRASS)
Location: Ilion
315.376.6200
beaver4@hughest.net
Location: Frankfort
315.894.7433
cpat4parts@msn.com
Location: Salisbury
315.429.9628
salisburyridgerunners@gmail.com
Saratoga County
Location: Burnt Hills
518.399.7370
charltonsnowmobileclub@gmail.com
Location: Mechanicville
518.421.1572
countrytrailblazers@gmail.com
Location: Ballston Spa
518.344.9640
info@mulleyvilletrailsystem.com
Location: Northville
518.863.1113
cwaite1@me.com
St. Lawrence County
St. Lawrence County Snowmobile Association
Location: Canton
315.265.0898
slcsa41@gmail.com
Cranberry Lake Mountaineers Snowmobile Club
Location: Cranberry Lake
315.854.6719
cjl7002@yahoo.com
Warren County
Location: Hague
518.543.2015
haguesnogoers@yahoo.com
Location: Chestertown
518.494.0113
South Warren Snowmobile Club, Inc
Location: Lake Luzerne
518.696.3152
hammergrant@rocketmail.com
Thurman Connection Snowmobile Club
Location: Athol
518.623.3272
info@thurmanconnection.com
Washington County
Location: Salem
518.854.9556
dlmxz600@verizon.net
Location: Middle Falls
518.692.8136
scrampbell67@hotmail.com
Location: Hartford
518.632.5966
Location: Hudson Falls
518.747.6409
jenval@roadrunner.com
Northern Washington County Trail Blazers
Location: Putnam Station
518.547.8410
trailblazers@hughes.net