The ADK-9: Bring Your Furry Friend on This Dog-Friendly Hiking Challenge
The ADK-9 Hiking Challenge provides nine dog-friendly hikes to enjoy in the Park. And if you don't have a canine companion? No worries! Humans are welcome to embark on the challenge and get their patch sans dog.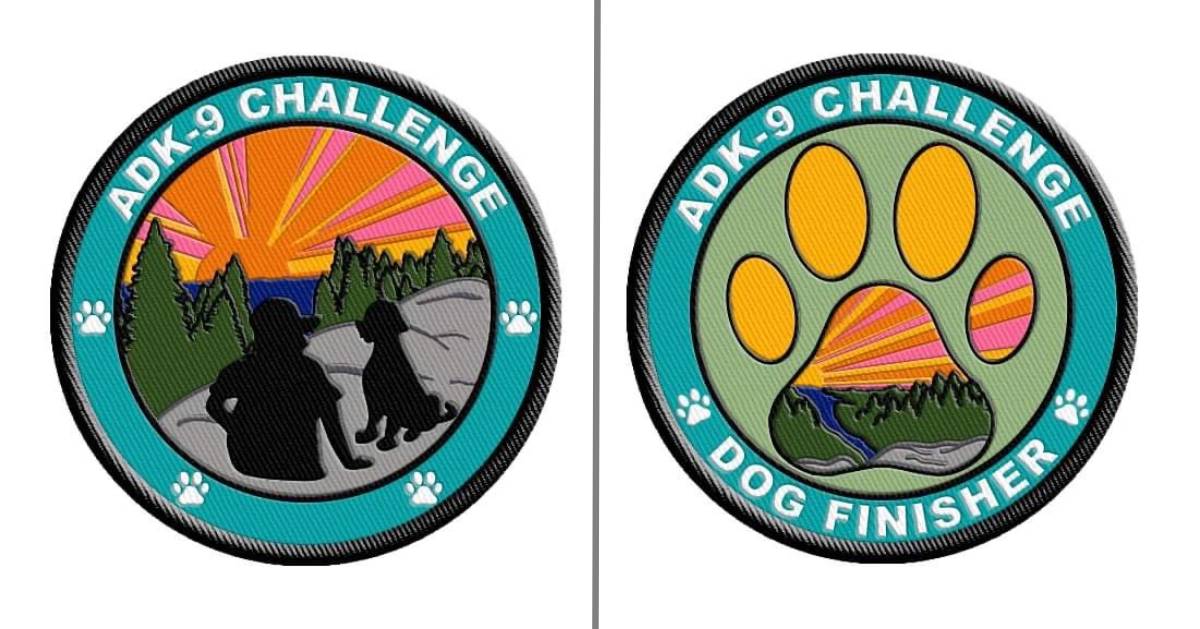 Images provided by ADK-9 Challenge
Please note: Safety is always a top priority with hikes, and this goes for your furry friend as well. Always keep the animal's safety in mind when hiking with dogs, knowing that what you may be able to handle may not be what they can. Bring enough water for both of you, and remember to pick up after your pet when on the trails. Also, please stick to hikes under 2,500 feet during mud season.
Challenge Created to Promote Safe, Dog-Friendly Hiking
Liverpool resident Phil Galuppi conceived of the ADK-9 Challenge in 2020 after reading about outdoor enthusiasts taking their dogs hiking in the Adirondacks without knowing if that particular mountain or trail was suitable for canines. If you complete all nine dog-friendly hikes, you can get a patch designed by one of Galuppi's friends.
The Rules & How to Complete the Challenge
When you have hiked all nine peaks listed below (after July 4, 2020), you are eligible to become an ADK-9 finisher. Complete the registration form and mail in a $10 fee (and an additional $5 for the dog patch as well) to the address on the form and you'll receive the patch(es), a sticker, and a roster number.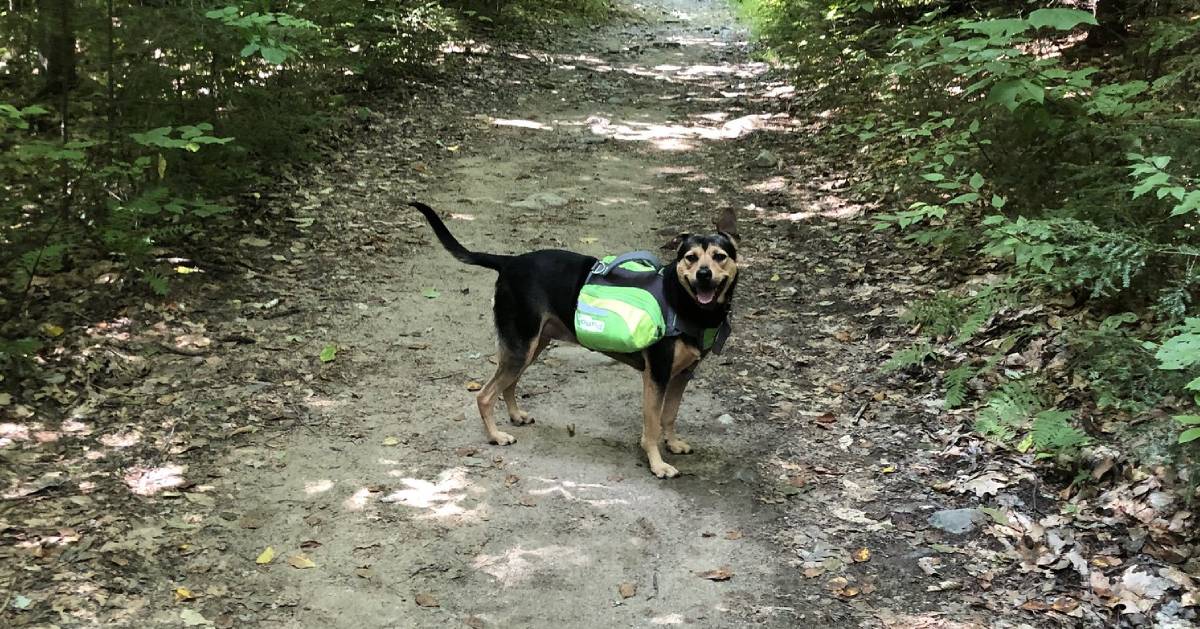 Complete All 9 Hikes With or Without a Dog
Here are the nine hikes! They all go up a mountain so you can get the elevation and sights you seek, they're all rated as moderate, and they're all dog-friendly:
1) Bartonville Mountain
Location: Brant Lake
Elevation: 1,380 feet
Distance: 1.3 miles round-trip
Trailhead: Behind The Hub at 27 Market Street.
Details: This hike offers a picturesque view of Brant Lake and surrounding mountains.
2) Baxter Mountain
Location: Keene
Elevation: 2,440 feet
Distance: 2.3 miles round-trip
Trailhead: Turn left on Route 9N toward Elizabethtown and continue for about 2 miles to the top of the hill. Look for the DEC sign and park at the trailhead on the right.
Details: This hike is known for wildflowers, birds, and beautiful fall foliage.
3) Buck Mountain
Location: Lake George
Elevation: 2,333 feet
Distance: 4.3 miles round-trip (via Shelving Rock Road) or 7 miles (via Pilot Knob Road)
Trailhead: Both above options are in Fort Ann. You can find details and directions here.
Details: Enjoy views of the eastern side of Lake George.
4) Castle Rock
Location: Blue Mountain Lake
Elevation: 2,448 feet
Distance: 3.4 miles round-trip
Trailhead: Next to the Minnowbrook Conference Center in Blue Mountain Lake.
Details: Check out great views of Blue Mountain Lake.
5) Floodwood Mountain
Location: Saranac Lake, NY
Elevation: 2,304 feet
Distance: 3.4 miles round-trip
Trailhead: Take Floodwood Road from Route 30 in Saranac Lake and follow for 6.25 miles. You should see signs for Floodwood Mountain and there will be a turnoff on the left.
Details: There are a few steep sections on this hike that offers fabulous views; it's also decent for snowshoeing in the winter. (See tips on hiking with dogs in the winter.)
6) Jay Mountain
Location: Jay, NY
Elevation: 3,600 feet
Distance: 8 miles round-trip (via full ridge) or 5 miles round-trip (to the lookout)
Trailhead: The intersection of Jay Mountain Road and Upland Meadows Road in Jay.
Details: Marvel at exquisite views of the Adirondacks and Lake Champlain.
Note: The ADK-9 Challenge only requires the Jay Mountain Lookout, as this is a shorter, more dog-friendly hike; hikers are of course welcome to do the whole ridge .
7) Moxham Mountain
Location: Minerva
Elevation: 2,352 feet
Distance: 5.5 miles round-trip
Trailhead: Small parking area along 14th Road off Route 28N in Minerva. You'll see a "Trail Parking" sign.
Details: This hike provides views of Gore Mountain, Crane Mountain, Mud Pond, Clear Pond, and on a clear day of Snowy and Blue Mountains.
8) Mt. Van Hoevenberg
Location: Lake Placid
Elevation: 2,940 feet
Distance: 4.4 miles round-trip
Trailhead: The South Meadow Trailhead is located on Adirondack Loj Road in Lake Placid.
Details: This hike provides amazing views of the surrounding High Peaks and the trail meanders around a small pond.
9) Silver Lake Mountain
Location: Ausable Forks
Elevation: 2,372 feet
Distance: 1.9 miles round-trip
Trailhead: On Silver Lake Road in Ausable Forks.
Details: This fairly short trail offers great views of Taylor Pond, Union Falls Pond, Silver Lake, and Catamount and Whiteface Mountain's northern slopes.
Get more info on this challenge at adk-9.com!
« Back to the Hiking With Dogs Guide
Sources: