New York's Statewide & Adirondack Fishing Seasons
Please note, new regulations are in effect for the 2022 season:
There are many species of fish located throughout New York State and the Adirondacks. Certain species of fish can only be taken during their regular fishing seasons. Fishermen and women are responsible for knowing the state regulations, and obtaining a NYS fishing license prior to fishing.
New York State has statewide, general regulations pertaining to each species of fish. There are also specific fishing regulations that are unique to certain bodies of water inside and outside of the Adirondack Park. Check special fishing regulations by NYS County here »
Trout Season
Open April 1 - October 15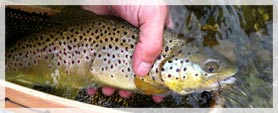 Brook Trout (in lakes and ponds): Any size, daily limit of 5
Brook, Brown, Rainbow, and Splake Trout (in inland trout streams): Any size, daily limit of 5 with only 2 longer than 12"

Lake Trout: Min. length of 21", daily limit of 3
Open All Year
Salmon Season
Open All Year
Walleye Season
Open May 1 - March 15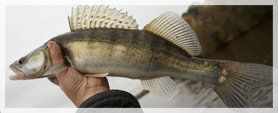 Walleye: Min. length of 15", daily limit of 5
Perch Season
Open All Year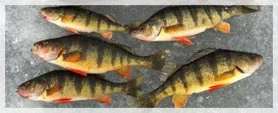 Pike & Pickerel Season
May 1 - March 15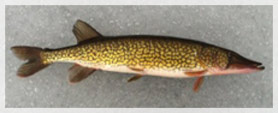 Open June 1 - November 30
Bass Season
Open June 15 - November 30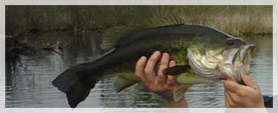 December 1 - June 14
Catch & Release Only through much of the state (check fishing regulations guide for specifics), artificial lures only