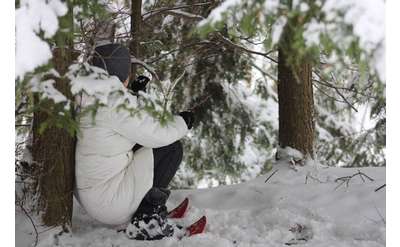 Adirondack Riverwalking: Winter Forest Bathing
Winter Forest Bathing is a guided outdoor sensory experience in the winter wonderland of the Adirondacks. Make new memories with your family or friends. Feel yourself relax and discover a deeper sense of your place in nature.
Adirondack Riverwalking & Forest Bathing
Saranac Lake & Lake Placid areas, NY
Are you ready to slow down, unplug, and immerse your senses in nature? Adirondack Riverwalking offers guided outdoor sensory experiences in the Adirondacks in every season.
Ed Kanze
Bloomingdale, NY
Ed Kanze leads nature walks, field trips, and forest bathing excursions in the Adirondacks. Contact him today for rates and more information.