Visit Johnsburg, NY: A Four-Season Destination For Outdoor Recreation
The Town of Johnsburg-the largest town in New York's Warren County by area-is made up of several hamlets including North River, Johnsburg, North Creek, and Wevertown and some smaller communities.
In the Town of Johnsburg, you can experience thrilling whitewater rafting on the Hudson River, hike through wildlife-filled woods, view the autumn palette from Gore Mountain's Northwoods Gondola, and bike ride along winding country roads.
Winter brings even more activities and experiences. Take a moment to drink in the Adirondack range vista and stunning High Peaks spread out before you. Choose from downhill or cross-country skiing, snowboarding, tubing, or just relaxing in front of a cozy fire. Stroll the streets of the hamlet of North Creek to find the perfect gift or just the right antique.
From wild to relaxed, Johnsburg has something to offer in all seasons.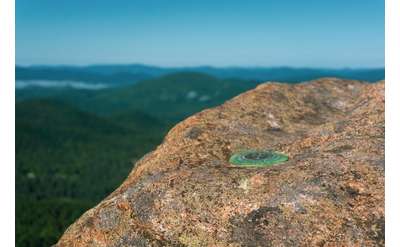 Crane Mountain
Johnsburg, NY
Crane Mountain is located in the Southern Adirondacks, and although it has steep and difficult sections, it is generally regarded as manageable for kids.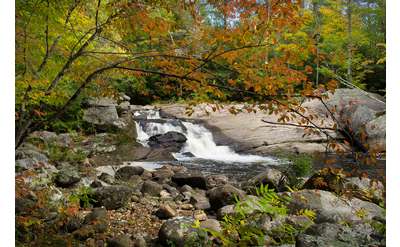 Dunkley Falls
Johnsburg, NY
Dunkley Falls has a large boulder at the base. Picnic facilities are on the premises and the Black Hole swimming area is near by.
Garnet Lake Falls
Johnsburg, NY
This natural waterfall was enhanced by a concrete culvert that was built at the outlet of Garnet Lake.
Square Falls
Johnsburg, NY
Square Falls has a fairly flat plateau of bedrock at its top and a deep pool that is great for swimming at its base.
Orenda: An Authentic Adirondack Back Country Retreat
Johnsburg, NY
Orenda is an all-inclusive outdoor retreat nestled in the Adirondacks and provides a perfect getaway for outdoor enthusiasts of all levels. We provide you with spacious canvas cabins that are completely furnished and will make you feel cozy.