Ready for Winter Camping in the Adirondacks? Here's Where to Go
Camping: It's not just for the summer. Check out where to go camping in the winter in the Adirondacks and make sure to stay safe out there - winter camping presents more effort and challenges than in warmer weather.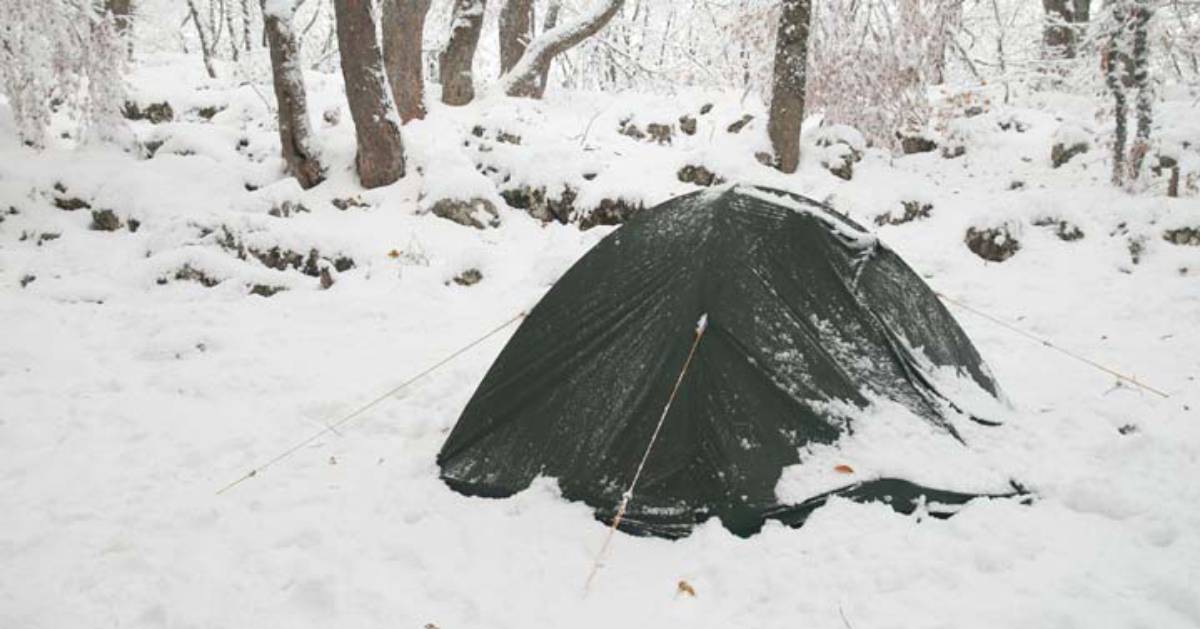 Places to Winter Camp
We asked our Facebook fans where their favorite winter camping locations are in and around the Adirondacks, and here are the results.
Long Lake, NY
Tug Hill, NY
Cranberry Lake, NY
Marcy Dam/Avalanche Pass (access via Adirondack Loj site)
8th Lake Northern Lean-To (between Inlet and Raquette Lake)
Deer River State Forest (in Dickinson Center)
Puffer Pond (in Siamese Ponds Wilderness)
Winter Camping Lean-tos
The Adirondack lean-to is a three-sided log structure with an overhanging roof. Lean-tos are scattered across the Adirondacks and can be found near trails, in wilderness areas, and around campgrounds.
If you would like to go winter camping in an Adirondack lean-to, then you'll want to remember the following rules:
Lean-tos are first-come first-served.
You must share a lean-to until capacity is reached (7-8 people usually).
No plastic can be used to close off a lean-to.
No permanent fasteners can be used to attach a tarp.
No tent can be pitched inside a lean-to.
Winter Camping Shelters
If you're planning on camping in a tent, make sure that it's a double-walled, four-season tent. Four-season tents tend to have stronger poles, which help to hold snow loads. There are also several factors you must look into before determining the best tent for winter camping:
Strength - Your tent needs to be able to withstand both snow and wind. Therefore, a four-season tent is your best bet.
Ability to Shed Snow - You want your tent to have a roof that allows snow to fall off in order to prevent potential overload and collapse.
Size - It's essential to have a tent that can fit all of your camping gear and supplies. Having a significant amount of room ensures that you have plenty of space for everyone.
Rainfly - A good winter camping tent has a rainfly. By having a breathable inner tent wall with a waterproof fly outside, you can reduce condensation in the tent. Condensation can pose a huge issue, as it can freeze into ice. Having a rainfly can provide better insulation by increasing unmoving air space layers.
Winter Campsite Tips
Look for a campsite that is a short hike from the parking area.
Choose a site that has easy accessibility to firewood.
Avoid low lying areas as this is where the coldest air will settle.
Find a site to camp with a deep and durable snow surface.
Watch out for dead, hanging branches near your campsite.
Avoid ridge tops and open areas where wind can blow down tents and create drifts.
Leave no trace - dispose of waste properly and leave the camp area as you found it.
« Back to the Winter Camping Guide
Source Information:http://www.adirondacks.com/wintercamping.html