Cross-Country Skiing in the Adirondacks
When you go cross-country skiing in the Adirondacks, you'll be surrounded by a magical, natural backdrop. Discover unparalleled beauty and snowy forest trails with miles upon miles of fresh snow!
Travel to the Adirondacks and explore hidden gems buried deep in the dense forest. This winter season, get ready to breathe in the fresh, clean air of the Adirondack Mountains and enjoy your cross-country skiing adventure!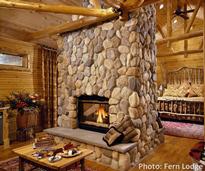 Ready to plan a skiing trip to the Adirondacks during the winter? Take a look at the
area's hotels & resorts
and see which one works best for you!