Lakes, Rivers, and More in the High Peaks Region
High Peaks Fishing, Paddling & Boating
The Adirondack Park is full of lakes, ponds, and rivers, and the High Peaks region is no exception. Looking for the perfect spot to go canoeing, kayaking, or fishing? Below are bodies of water that are partially or entirely located in the High Peaks Region of the Adirondacks, including Lake Placid, Saranac Lake, and more.
Please note, this list is not exhaustive and is only meant to be a starting point for your Adirondack adventures!
The use or possession of bait fish is prohibited at many of these bodies of water in Essex and Franklin Counties, per the NYS DEC.
Before heading out, be sure to check local licensing and freshwater fishing regulations to ensure that you're following statewide and county laws that help to preserve these waters and their ecosystems for generations to come.
Jump to:
Lake Placid and Eastern High Peaks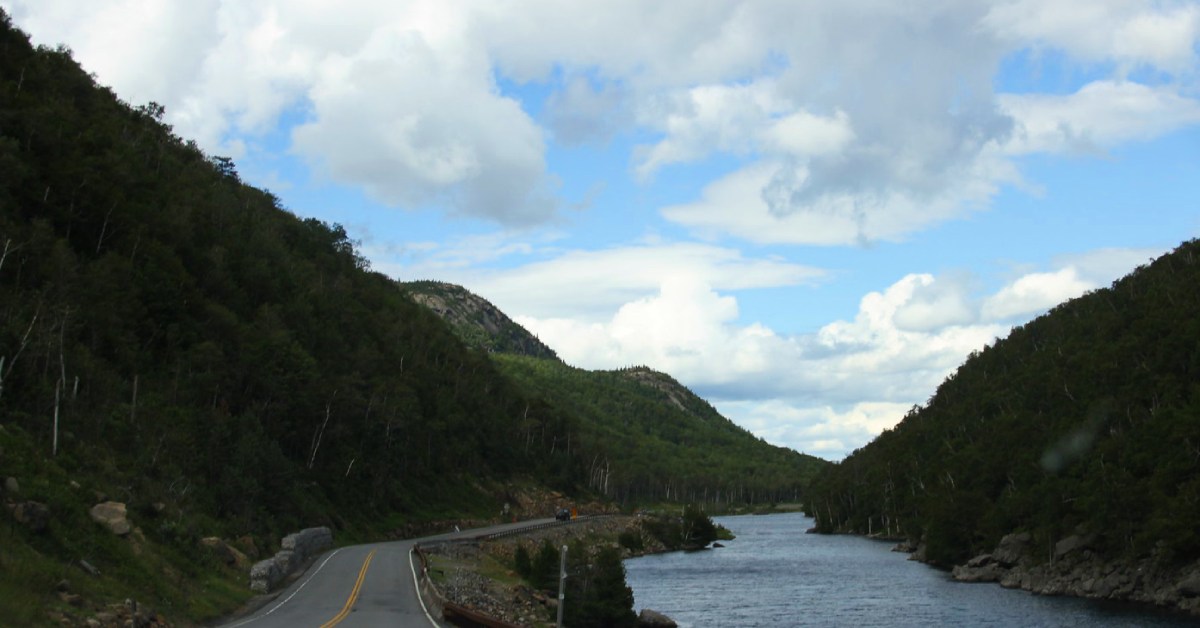 Lake Placid offers great, sometimes record-breaking, fishing for anglers looking for a fun outing in the High Peaks. You'll find a variety of fish, including Rainbow, Brook, and Lake Trout, Smallmouth and Rock Bass, Yellow Perch, Pumpkinseed, and Brown Bullhead. Boaters can launch their watercraft from a hard surface ramp at the southern end of the lake.
Nestled just south of Lake Placid's waters is Mirror Lake. The main stretch of the Village of Lake Placid actually runs alongside the smaller lake's western shore. Anglers can fish for Lake and Rainbow Trout, Smallmouth and Rock Bass, Pumpkinseed, Yellow Perch, and Brown Bullhead. Visitors to Mirror Lake can only launch their boats by hand, and while gas motors are not allowed, electric ones are.
Nestled along Route 73 on the climb to Lake Placid, Lower Cascade Lake provides an excellent area to paddle in the shadow of some of the majestic High Peaks. There is a launch site for non-motorized boats, and anglers can expect to catch Brook and Brown Trout.
Ponds Near Lake Placid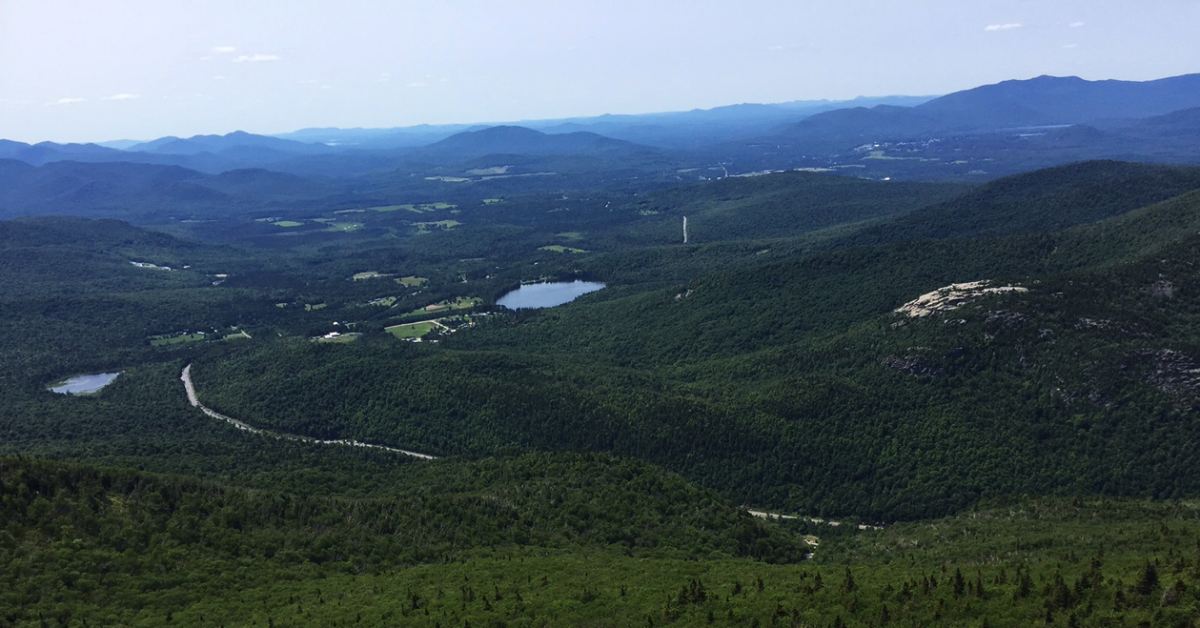 Owen Pond
Owen Pond is situated close to Lake Placid and is a great short hike off NY-86 on the Owen Pond Trail Head. Visitors can fish for Brown Trout in this secluded, peaceful little pond. Its neighbors, Copperas Pond and Winch Pond, are also worthy of checking out.
Connery Pond
Connery Pond is located to the northeast of the village of Lake Placid, off the aptly-named Connery Pond Road. The pond is right near the Whiteface Moutain Trailhead, perfect if you're looking for a little fishing or paddling before or after your hike. Anglers can try their hands at catching Yellow Perch, Splake, and Golden Shiners, among other species.
Franklin Falls Flow, a shallow man-made pond created by a dam in the Saranac River, is a great spot to fish for Northern Pike, Walleye, and various species of Bass. There's a launch site on the western shore.
Moose Pond
Located to the northwest of Lake Placid, Moose Pond is 140 acres of tranquilty. A campground lies on the northern shore, along with a boat launch site that's perfect for smaller watercraft. Visitors can enjoy fishing for Landlocked Salmon and Rainbow Smelt, as well as various species of trout.
Saranac Lake and Western High Peaks
These three large lakes are located near the village of Saranac Lake, connected by short carries and locks. With so much water to cover, you might want to spend several days at the Saranac Lake Islands Public Campground, which provides 87 campsites on the shores and islands of Lower and Middle Saranac Lakes. While boaters can use a trailer-friendly launch on Upper and Lower Saranac Lakes, watercraft on Middle Saranac Lake must be launched by hand. Anglers can expect to catch Smallmouth and Largemouth Bass, Northern Pike, and an array of other species, which vary between lakes.
NYS DEC Contour Map (Upper), NYS DEC Contour Map (Lower), NYS DEC Contour Map (Middle)
Lake Flower
The village of Saranac Lake overlooks Lake Flower, a small, thin lake that's great for trying to catch Lake Trout, Smallmouth Bass, Largemouth Bass, and Lake Whitefish. While there is a boat launch ramp, the water is only 5 feet deep on average. Explore this lake in conjunction with Lake Oseetah -- they're connected.
Oseetah Lake
This sprawling but shallow (3 feet on average) lake can be reached through Lake Flower and Lower Saranac Lake (by the way of Second Pond). In addition to the bass that abound in the region, try your hand at fishing for Northern Pike, Yellow Perch, Pumpkinseed, and Brown Bullhead.
Located to the northwest of the village of Saranac Lake, Lake Colby is the perfect spot to paddle or fish if you don't want to venture far from town. There is a hand launch site on the northeastern shore, and anglers can fish for species of bass, salmon, and trout.
Lake Clear
Lake Clear, to the northwest of the village of Saranac Lake, features a campsite on its western shores, a beach its northeast side, and car top boat launch at its southern tip. Anglers can expect to catch Northern Pike, Largemouth Bass, Landlocked Atlantic Salmon, and Rainbow Smelt, among other species.
Located near Paul Smiths, the St. Regis Lake Chain is a collection of lakes along the Saint Regis River. They're great fishing spots for paddlers looking for species of trout, bass, and pike, as well as Landlocked Atlantic Salmon.
Ponds Near the Saranac Lakes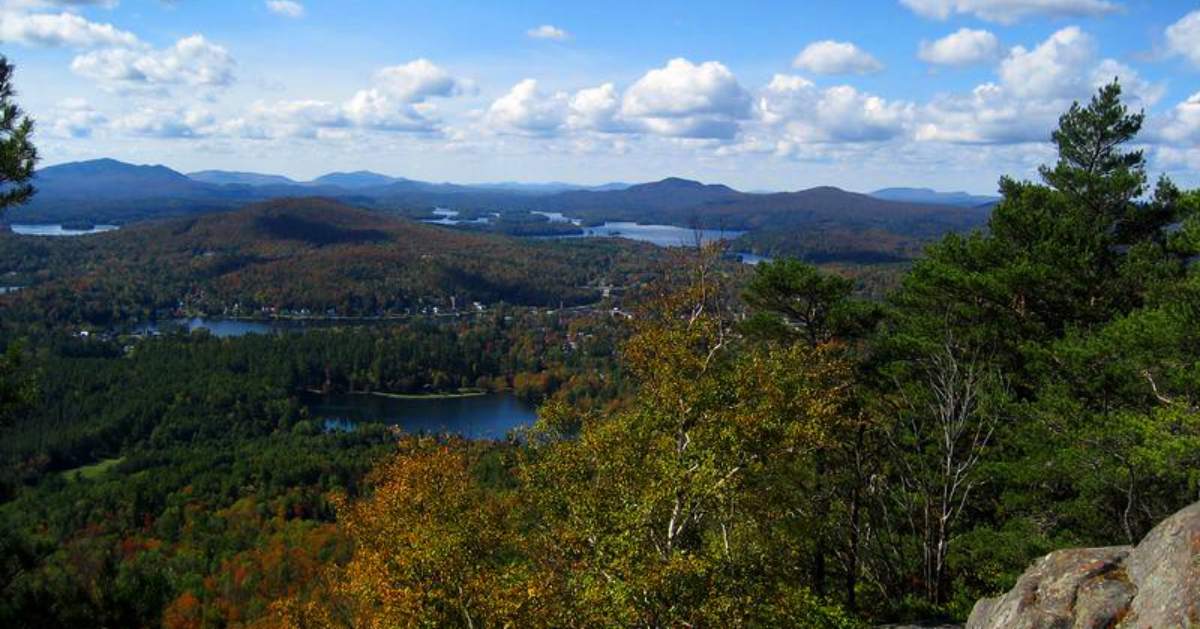 Hoel Pond
Hoel Pond is nestled between Upper Saranac Lake and the Saint Regis Canoe Area. There is a car top launch site located on the southern shore, and you can fish for a variety of species, including Lake Trout, Largemouth and Smallmouth Bass, and Lake Whitefish.
Green, Polliwog, Horseshoe, and Follensby Clear Pond
These four ponds are closely situated next to each other on the eastern side of Rte. 30, directly across from Upper Saranac Lake. A series of short carries will allow you to discover all of these delightful ponds. Anglers can fish for a variety of species, such as Kokanee Salmon in Polliwog Pond.
For more information, check out the Polliwog Pond NYS DEC Contour Map and Follensby Clear Pond NYS DEC Contour Map.
Whey Pond
A short distance from both Fish Creek Pond Campground and Rollins Pond Campground, Whey Pond is a long, narrow pond of about 108 acres and between 5 and 20 feet deep. There is a car top boat launch at the western shoreline, and you can go fishing for Rainbow Trout, Brook Trout, and Brown Bullhead.
Saint Regis Pond and Little Long Pond
St. Regis Pond and Little Long Pond are on The Seven Carries, a route in the St. Regis Canoe Area. Islands and a winding shore make these interesting ponds to explore. In Saint Regis Pond, go fishing for Lake and Brook Trout, Splake, White Sucker, Pumpkinseed, and Brown Bullhead.
NYS DEC Contour Map for Saint Regis Pond.
Rivers Near the High Peaks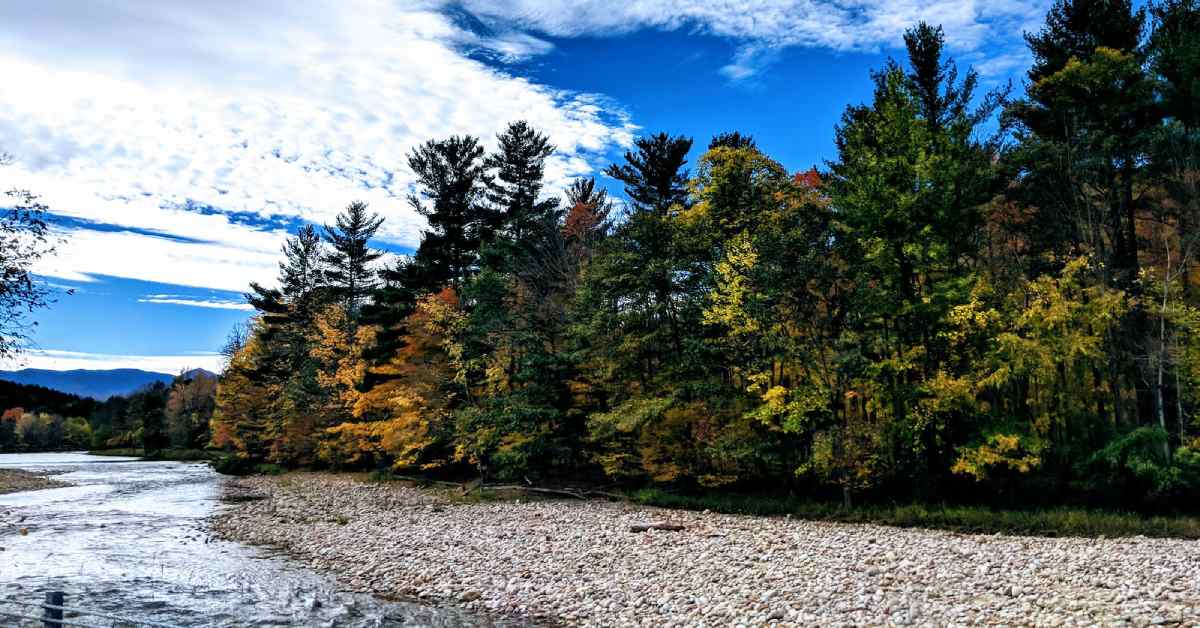 The West Branch of the Ausable River flows from south of Lake Placid to Ausable Forks in the north. Along the route you can find the Wilmington North State Campground and the beautiful Monument Falls. Try your luck at fishing for Rainbow, Brook, and Brown Trout. There are two catch-and-release areas on the branch, as well as a limit of five trout per day in all other areas.
The East Branch of the Ausable River stretches from Keene Valley to Jay to Ausable Forks. You can easily follow along the river on Rte. 9N. As with the West Branch, fishing opportunities include Brook, Brown, and Rainbow Trout.
Go flatwater paddling on the Chubb River, which winds its way from Nye Mountain past the south end of Mirror Lake (where it is dammed), eventually connecting with the West Branch Ausable River. You will likely see beaver dams along your route. Fish for Brown or Brook Trout, go birdwatching along the wetlands, or just enjoy the serene atmosphere and stunning views of the High Peaks while paddling.
Map of Lakes, Ponds, and Rivers in the High Peaks
« Back to the Adirondack Lakes Guide
Sources:
http://www.dec.ny.gov/outdoor/23896.html
http://www.dec.ny.gov/outdoor/23897.html
https://www.dec.ny.gov/outdoor/28244.html
http://www.dec.ny.gov/outdoor/9920.html
https://www.dec.ny.gov/outdoor/24496.html