The leaves are mostly on the ground, and ice is starting to form in the streams and along the edges of the lakes on some of the cold frosty mornings we're having. It's a great time to photograph the first ice of the season, as well as catch up on projects. The garden is put away for the winter, this year's firewood is stacked, and I'm thinking ahead to seasonal events, as well as next year's photography workshops.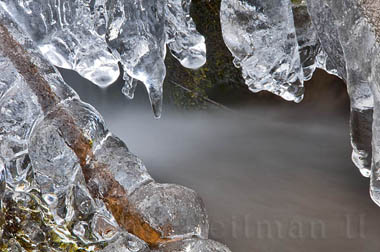 Coming up this weekend, the annual Chronicle Book Fair is held in early November at the Queensbury Hotel in Glens Falls. It's a great time to meet up with your favorite authors and photographers. I'll be there this year on Sunday the 6th, doing a program, 'Thinking Creatively with a Digital Camera' at 11 AM, and Mark Bowie is doing a presentation on night photography at noon. There is a full schedule of events from 11 AM to 4 PM, plus you can meet everyone at their tables while they are signing books throughout the day.
Friday Nov. 25, I'll be on hand at The Wild Center in Tupper Lake, to offer an introduction and take questions after a 1 PM presentation of 'The Wild Adirondacks'. Following the show, I'll be signing copies of my books in the store. They will have on hand my latest photography field guide, and 'Contemporary Landscape Photography', as well as copies of 'The Adirondacks', which has just been reprinted.
Another event I'm participating in this winter is the Adirondack Photography Invitational exhibition at the View in Old Forge. The show will be on display from Dec. 2 to Mar. 3 – with an artist's reception on Friday evening Dec. 2 from 5 – 7 PM at the opening of the show. The show will include photography by Nathan Farb, Nancie Battalgia, Mark Bowie, and myself, as well as work from additional regional photographers.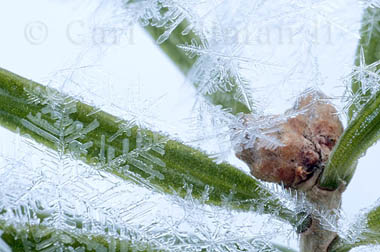 And, a note for photographers – right now one of the biggest sunspots in years is on the side of the sun that's facing us. It's already blasted out a huge flare, with lots of potential for more to come in the next few days. While the previous one headed in a different direction, another one could head our way and set up the Adirondack region for some great northern lights during the clear skies that are predicted for the next few days. Keep your eyes to the skies after the sun goes down!