When shooting with film, image quality depended on the film being used – the ISO, and the characteristics of the film, in addition to the quality of the optics in the lens being used. The issues are similar with digital, with image quality still depending on the quality of the optics, and the image capture device (the sensor and processing technology). Digital image capture keeps improving as the technology keeps getting better.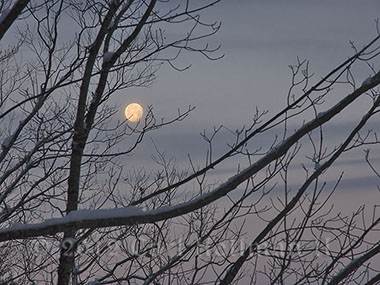 I've been following advances in point and shoot technology for some years, looking for certain shooting and image quality features. With the recent jump in sensor technology, I started looking pretty seriously this year at a number of point and shoot cameras and finally settled on Nikon's Coolpix P7700. With a 28-200 mm full frame equiv., it's a little short on the focal length range I'd like – and it doesn't have a Bulb setting, multiple exposure, and image overlay creative effects, but otherwise the camera has all the features I'm used to using with my Nikon D300S. The camera will do a 60 second exposure and 12 megapixel RAW files (slow writing to memory), plus 1080p video, panoramic mode, and HDR.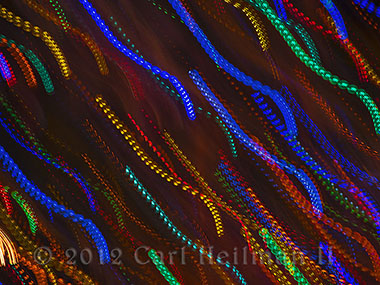 I've had a few days to play around with the features, and really enjoy how easy it is to access settings through buttons and dials on the camera, as well as with a customizable My Menu feature accessed via one of the knobs. And, as fun as it is to be able to have full control, or play with the special effects, it's also nice when the grandkids are running around to set it to fully automatic and get some great photos that are at least as good as I shoot with the D300S, without thinking about the settings. And the whole unit is a fraction of the size and weight of my D300S w/ 18-200 mm zoom!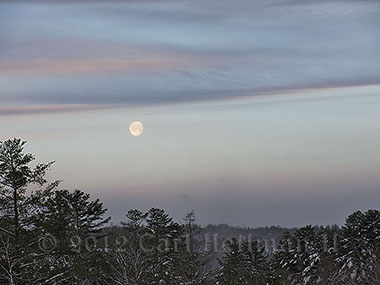 The accompanying photos were all shot with the Coolpix P7700. All shot RAW, with the Christmas lights converted to jpeg from RAW in the camera, and the moon photos with Photoshop. Of the two of Christmas lights, one was a pan on led lights, and the other an in camera zoom effect.