Plan a Romantic Winter Getaway to the Adirondacks
No matter the occasion, the Adirondacks can be the perfect destination for a relaxing and romantic winter getaway. Rekindle your romance next to a roaring fireplace, spend a day skiing the slopes at a local resort, or have a candlelit dinner inside a fine dining restaurant. Below are some ideas for your next romantic getaway to the ADK; we'll leave the personalization and creativity up to you!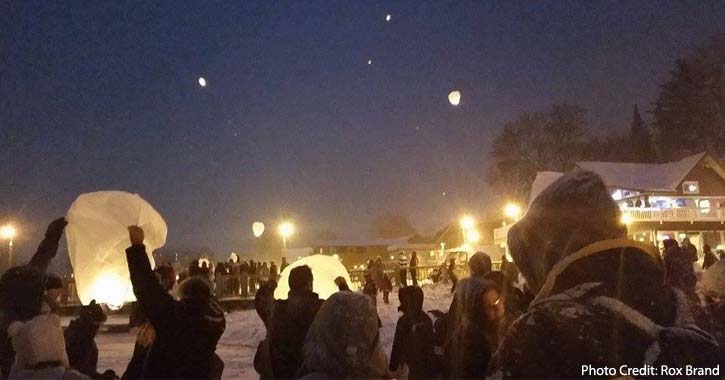 Plan a truly special romantic getaway this season by visiting the Adirondacks during one of the area's many winter carnivals. These carnivals take place all season long from Old Forge to Lake George, Saranac Lake, and beyond. Best of all, many of them features fantastic attractions and activities, such as fireworks, ice palaces and sculptures, and so much more.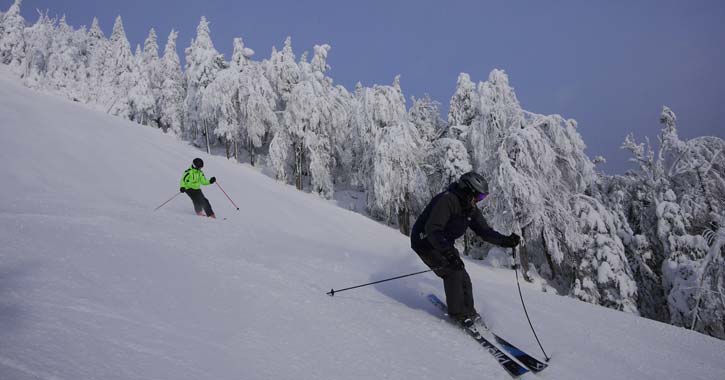 Here in the Adirondacks, you can share your favorite winter activity with your significant other, do something you both enjoy, or try something completely new.
For thrill seekers, you may want to plan a skiing or snowboarding trip at a local downhill ski resort. Many of these places offer rentals for visitors as well as lessons for beginners. If you're interested in a little more privacy, you could go snowshoeing or cross-country skiing along miles of groomed trails.
Last but not least, ice skating is an extremely popular choice for a romantic winter date night. While there are a variety of indoor ice skating rinks to choose from, you can't beat skating under the stars at an outdoor rink.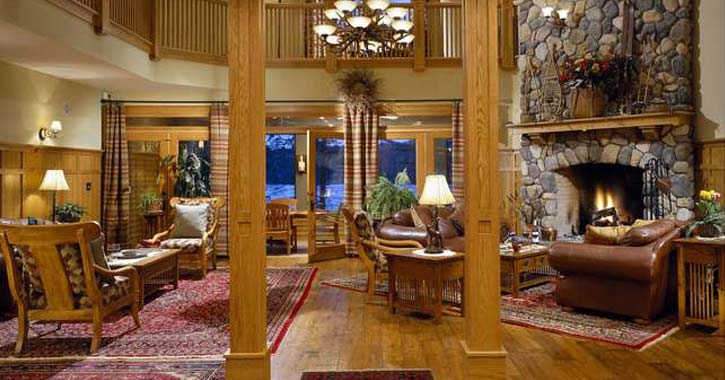 There are many places to stay throughout the region that are great for couples. The Adirondacks are home to everything from cozy cabins and cottages to private vacation rentals and B&Bs.
After a day of winter fun, can you picture yourself and your sweetheart retiring to your room to unwind with a glass of wine in front of a fireplace? If so, then these Adirondack lodging options featuring fireplaces may be the ones for you.
In addition to those, there are plenty of other accommodations that may have the amenities you're looking for in a romantic getaway, such as hot tubs and breathtaking views of the wilderness.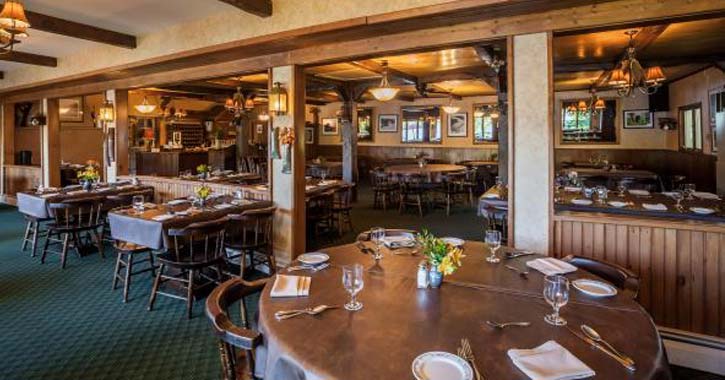 Prefer to get out of the cold and wet winter weather? Browse local dining options that have the cozy ambience you're looking for, and enjoy a romantic meal together. There are restaurants with a rustic appearance, places with an inviting atmosphere, and some that have amazing fireplaces.
For drinks and a quick bite to eat, you can also warm up inside one of the region's cozy bars. These bars are a great place to relax in after a long day on the slopes.
Remember the Most Important Part!
Regardless of what you decide to do, the most important part of your getaway is the chance to spend some time together in the beautiful Adirondacks. When your long weekend or extended trip is over, you can take these special memories home with you!