Saranac Lake, NY
Saranac Lake is much more than its world-famous Ice Palace (built from ice blocks for the village's annual Winter Carnival, as seen below).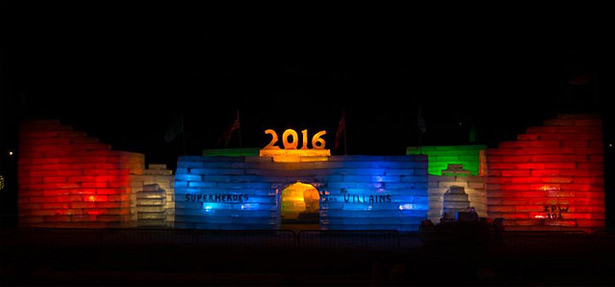 Photo: Dave Martin
The area is loaded with hiking trails and canoe routes, plus outfitters to help you gear up for any adventure. You can spot the local wildlife, downhill ski at Mount Pisgah, and cross-country ski at Dewey Mountain Recreation Center. Golfers and cyclists will also find plenty of enjoyment here. Throughout the Saranac Lakes Wild Forest, there are 12 lean-tos you can camp in.
Saranac Lake is also home to its own hiking challenge, the Saranac Lake 6er.
Additionally, the village's palette of unique shops, restaurants, and attractions is amazing. The Pendragon Theater offers live professional performances to delight all drama lovers. Literary types will want to peruse the Robert Louis Stevenson Cottage. Riders of the Adirondack Carousel, instead of riding horses, will clamber atop some local Adirondack fauna: Mosquitoes, anyone?
Check out the Saranac Lake Winter Carnival!
Saranac Lake, NY Listings