Old Forge, NY
Old Forge is an Adirondack paradise, surrounded on all sides by crystal-clear lakes. Thrill seekers will find plenty of adventures at the Enchanted Forest Wildlife Safari and the Moose River's world-famous Class V rapids. Competitive paddlers will love the annual ninety-mile Classic Canoe Race, and cyclists will enjoy the abundance of trails.
When winter arrives, Old Forge is a snowmobiler's heaven, with hundreds of miles of groomed trails winding throughout the region. Skiers and snowboarders will find McCauley Mountain an enjoyable challenge for all levels.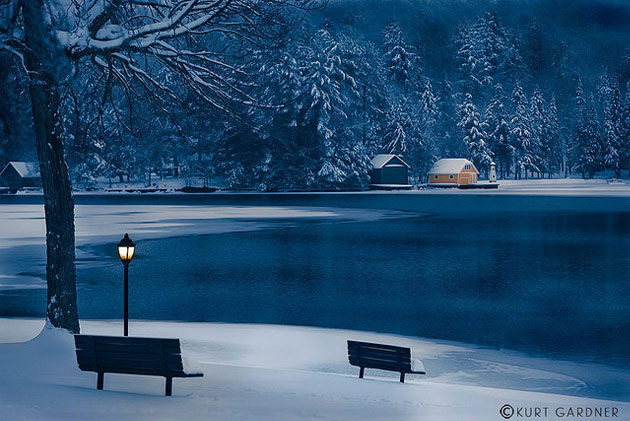 Photo: Kurt Gardner Photography
Those who prefer quieter activities will also enjoy Old Forge. The area is filled with one-of-a-kind restaurants and shops, and all are welcome to swim at the public beach. There are also opportunities to go horseback riding and golfing. The area is a wonderland for hikers, fishermen, and paddlers, from novice to expert.
Historically-inclined visitors will enjoy the Adirondack Scenic Railroad and the narrated Old Forge Lake Cruises. Devotees of art and the theater will love View Arts Center.