This Unique Train Ride is the Ultimate Way to See Fall Foliage in the Adirondacks
Editor's Note: As of August 30, 2019 the Great Dome Car has been retired and is no longer available for fall foliage runs of the Adirondack between Montreal and Albany. We have kept this page on the site for nostalgic and archival purposes.
Read more on the retirement of the Great Dome »
What if you could take a trip back in time and experience the beauty of fall colors from the relaxed comfort of a 1950s glass-domed train? For a limited period of time, you can. Ride in style through the Adirondack mountains and beyond on Amtrak's historic dome car.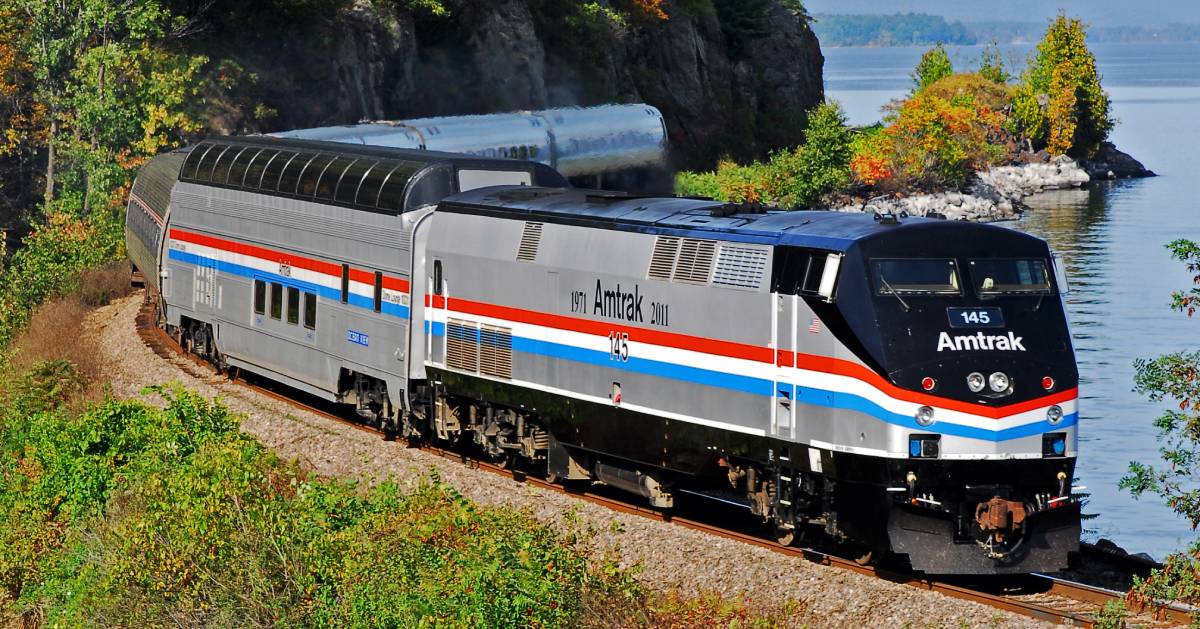 Photo credit: Amtrak
Amtrak's scenic Adirondack ℠ route is reasonably priced, only here for a short time, and offers a remarkable ride with incredible views. Read on to get the details on how you can take advantage of this cool opportunity.
What Makes Dome Car Travel Unique & Special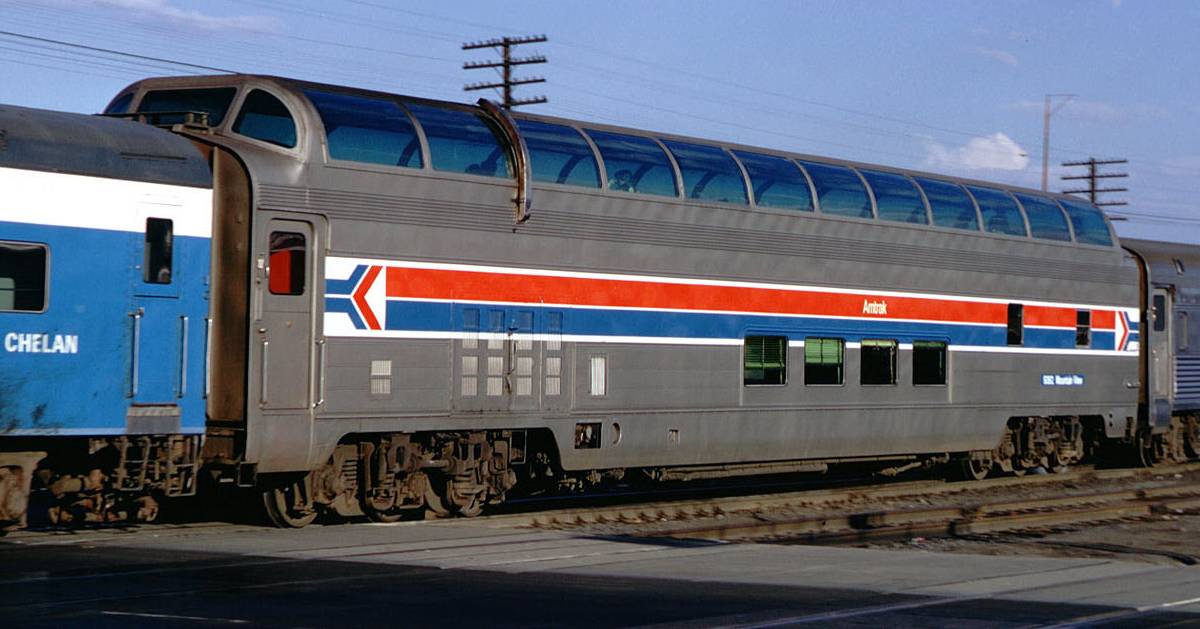 Photo credit: Amtrak
The Adirondack dome car is actually the only remaining car of its kind in Amtrak service. What is a dome car and why is it so exceptional? It's a railway passenger car that has windows on all sides and even overhead to offer the most expansive view possible - in this case, of the beautiful fall foliage, and any other memorable sights you might see along your journey.
A little background on this legendary car: The dome car was built in 1955 by the Budd Company for the Great Northern Railway, was transported to Amtrak in 1971, and underwent a renovation in 1985. When it was operated by the Great Northern Railway it was used on the Chicago - Seattle Empire Builder Route, and operated on a route between Washington, DC and Orlando, Florida.
Fortunately, leaf peepers itching to experience fall foliage at its finest will be able to use this historic dome car on the scenic Adirondack route, which goes from New York City to Montreal.
When and Where to Embark On This Fall Adventure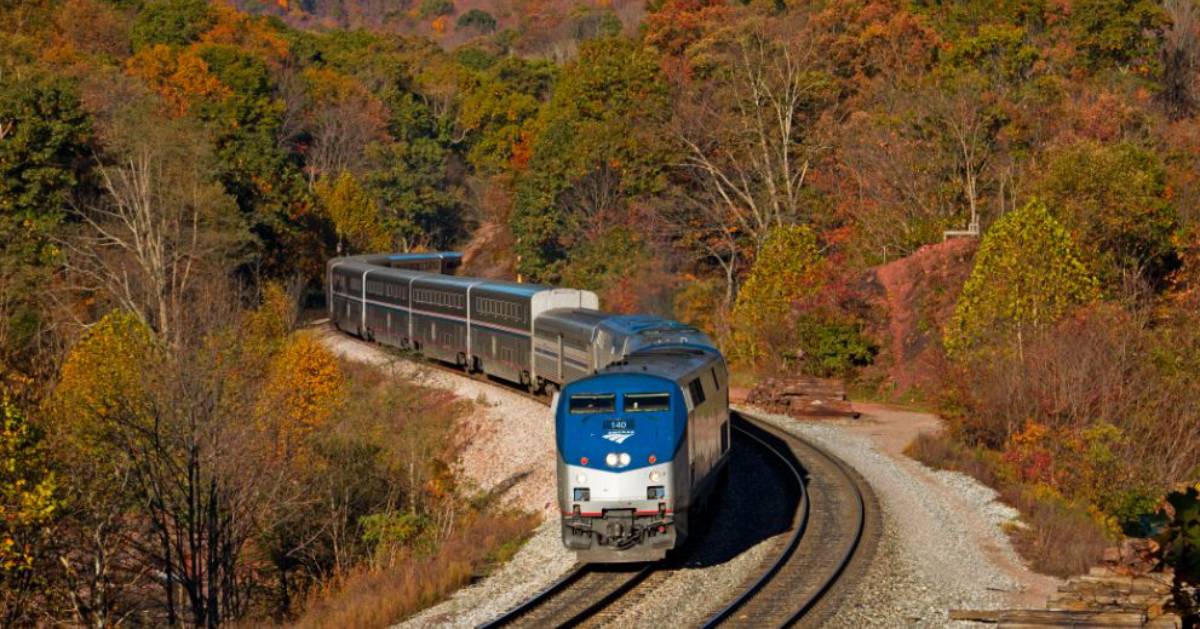 Photo credit: Amtrak/Chase Gunnoe
Amtrak's Adirondack route typically operates from late September through early November. It travels north from New York City to Montreal on Thursdays, Saturdays, and Mondays, and south back towards the city on Fridays, Sundays, and Tuesdays.
Wherever you are located or looking to go, you can easily customize the route to your own schedule. If you opt for the full ride from New York City to Montreal the price starts around $69; Albany to Montreal begins around $53.
One thing to be aware of: seats on the dome car are offered on a first-come, first-serve basis, so you will want to arrive early to grab a seat that is sure to offer unbelievable views.
What You Can Expect To See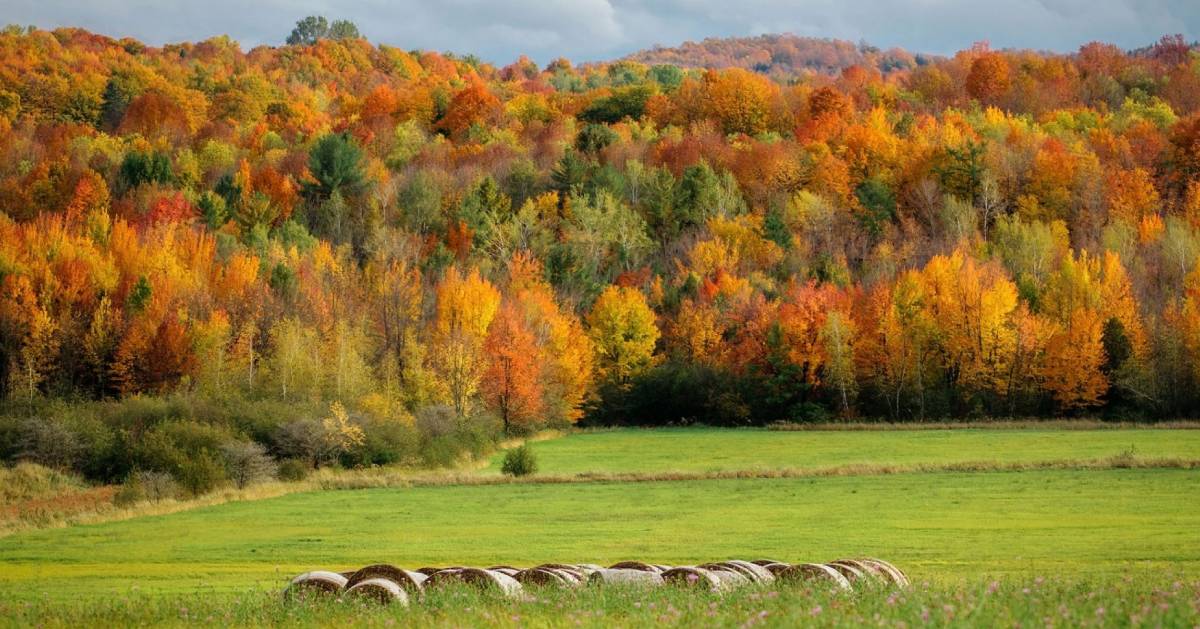 Photo credit: Amtrak
The full train route makes its way through the wine country of the Hudson Valley, the impressive mountains of the Adirondacks, and the incredible scenery of the Lake Champlain region.
If you happen to be starting the journey from a point farther south, such as New York City or Albany, then you'll be able to watch the colors of the leaves get more brilliant and vibrant as you make your way north; the leaves typically start changing up near the Adirondacks before they change closer to New York City.
Regardless of whether you choose to travel north or south you will undoubtedly be seeing some spectacular sights as the train winds its way through forests and hamlets and alongside rivers. All you need to do is sit back, relax and enjoy the vibrant and changing hues of red, yellow, orange and green.
Get Your Ticket to Ride
Have we enticed you yet? This fall foliage train ride is only available for a short time and it's very popular, so if seeing breathtaking views of the fall colors from your cozy spot on a glass-domed train sounds good to you, you should book those tickets today.
Simply head over to Amtrak.com to get your tickets. You can enter in which train station you'd like to start at and where you plan to end, so it's simple to tailor to what's easiest or preferable to you. Don't forget to arrive at the train early, and then relax in your comfortable seat and get ready to enjoy the view.
Service on the Adirondack is financed primarily through funds made available by the New York State Department of Transportation.