Win $600 Towards A Rafting Trip With Adirondack River Outfitters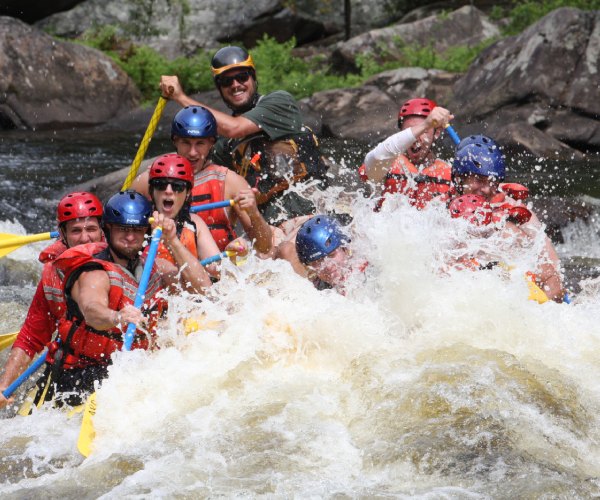 Are you ready for the adventure of a lifetime in the Adirondacks? Enjoy a guided whitewater rafting trip with your closest friends and family at Adirondack River Outfitters in North River, NY! Whitewater rafting is an exhilarating experience, and your trip will last 5-7 hours and include refreshments and snacks, all necessary equipment, and a NYS licensed rafting guide.
Simply fill out the form below for your chance to win a $600 gift certificate that can be applied towards a whitewater rafting trip with Adirondack River Outfitters.
One winner will be randomly selected on August 6th, 2021, so be sure to enter once per day to improve your odds.
Disclaimer:
The provider of this sweepstakes is Adirondack River Outfitters / Adirondack.net.
Sweepstakes ends at midnight on August 5th, 2021.
Limit 1 entry per person per day (you may enter again after 24 hours).
1 winner will be randomly selected on August 6th, 2021.
The gift certificate expires on October 10th, 2021. The choice of trip date is subject to availability, and advance reservation is required. The gift certificate may be used for any scheduled trip, and trips may be rescheduled once, with a minimum of 48 hours prior notice.
Winner may not resell prize. No cash exchange will be given.
Keep up with the latest happenings on Adirondack.net.
Click below to "Like" us on Facebook
Show your support for the giveaway sponsors by following them on Facebook: