Discover Your Adirondack Winter Adventure
The Adirondacks in winter are full of discovery and adventure of all kinds, including outdoor and indoor. Ready to choose your own Adirondack winter adventure? Take the quiz below and see where you end up!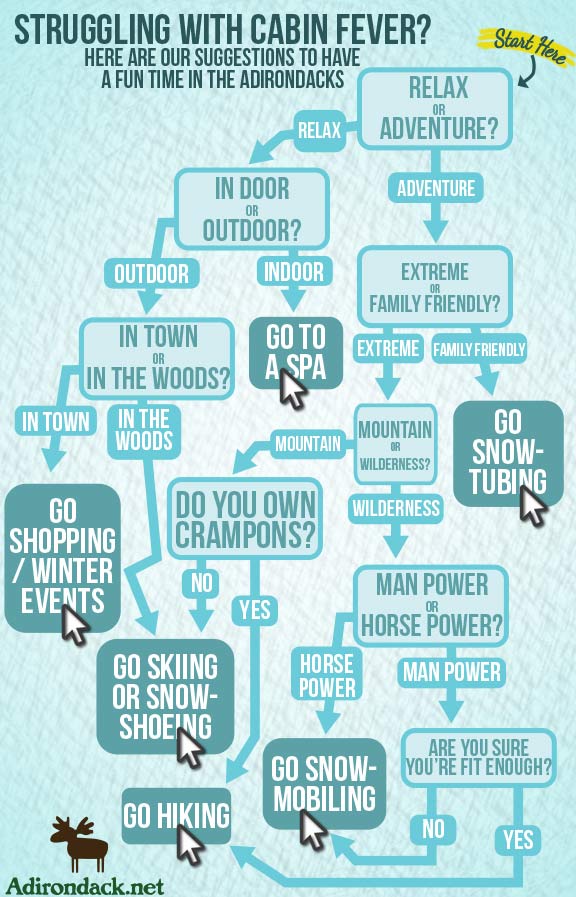 Share this with your friends on Facebook or Pinterest and let them know which Adirondack adventure you got, and then see what they get!